RBI brings Bank of India under Prompt Corrective Action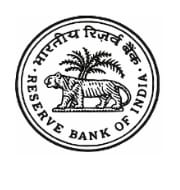 The Reserve Bank of India (RBI) recently had initiated prompt corrective action (PCA) measures against Bank of India (BoI) in the view of its high non-performing assets (NPAs) and insufficient capital.
The RBI placed BOI under PCA consequent to the onsite inspection under the risk-based supervision model carried out for year ended March 2017. This was in view of high net NPA, insufficient CET1 Capital and negative ROA (return on asset) of BOI for two consequent years.
Prompt Corrective Action (PCA)
The RBI under its supervisory framework uses various measures and tools to maintain sound financial health of banks. PCA is one of such supervisory tools used by RBI. It involves monitoring of certain performance indicators of banks as early warning exercise.
RBI has defined three kinds of risk thresholds under PCA framework that will depend upon the type of risk threshold that was breached. It is initiated once such thresholds as relating to capital, asset quality and profitability are breached.
The objective is to facilitate banks to take corrective measures in timely manner including those prescribed by the RBI in order to restore their financial health. It also provides opportunity to RBI to pay focused attention on such banks by engaging with management more closely in those areas.
The PCA framework is intended to encourage banks to eschew certain riskier activities and focus on conserving capital so that their balance sheets can become stronger. Banks are placed under it depending upon audited annual financial results and RBI's supervisory assessment.
If a bank breaches risk threshold under PCA framework, then mandatory actions include restriction on dividend payment and remittance of profits, restriction on branch expansion, restriction on management compensation and director's fees.
Month: Current Affairs - December, 2017
Topics: BANK OF INDIA • Banking • NPAS • Prompt Corrective Action • Reserve Bank of India
Latest E-Books