New US rules on Drones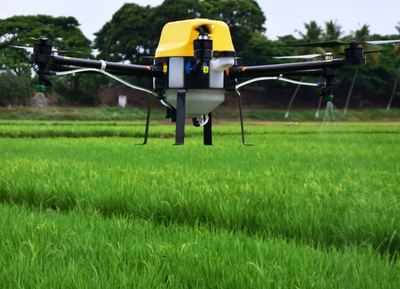 The Federal Aviation Administration if the United States has recently issued new guidelines that eases restrictions on the use of drones. This is likely to expand the commercial uses of the technology in the country.
Key Features
The guidelines were issued by amending the Federal Aviation Administration Act of 2018.
The guidelines allow operation of drones that are more than 0.25 kilo grams. However, the drones have to be registered if their weight is more than 0.25 kilo grams. The cost of registration is 3 USD and is valid for three years. The registration can be done only in online mode.
Under the new laws, one can fly drones below the height of 120 metres in uncontrolled airspace without authorisation. However, drone pilot license is required to demonstrate the ability of safely flying unmanned aircraft.
A new system called Remote ID system is being created. It will help to track both drones and base control stations. The people operating the drones should broadcast their identification through the system.
The drones operating at night should have anti-collision lights and must have no exposed rotating parts such as flight blades. The guidelines only restrict the use of those rotating parts that can cut human skin.
Conditions
The Federal Aviation Administration of the United States provides eight conditions that must be fulfilled to fly drones in the United States. They are as follows:
The drones should be used rigorously for recreational purpose. The recreational and commercial activities cannot be combines.
The drones should be operated under community-based organisation safety programmes that are regulated by Federal Aviation Administration.
The drones should be kept in the visual field of the pilot.
The drones operated should never interfere with crewed aircraft.
An authorisation should be obtained by the pilot to fly the drones in controlled airspace.
The drones must fly only at a height of 120 metres.
The pilot should pass a safety test and an aeronautical knowledge test to fly the drones.
The drone should hold a mark for its registration on its body.
The basic guidelines are the pilot should be older than 16 years, should always fly in day or sunset, own a drone pilot license, should not fly a drone more than 160 kilometres per hour of  speed, drones should not be used to transport flammable materials, should not fly over public events or sports stadium, should not fly over emergencies or hurricanes and should not fly under the influence of alcohol or drugs.
Month: Current Affairs - December, 2020
Category: International / World Current Affairs
Topics: Aviation Industry • Aviation Sector • Drones • Guidelines • United States of America
Latest E-Books