New Research & Development facility SATHI to be setup at HEIs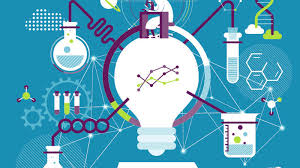 To promote Research & Development (R&D) in India, the Indian Government plans to fund the setting up of various Sophisticated Analytical and Technical Help Institutes (SATHIs) in the various Higher Education Institutes (HEIs) of India.
What is happening?
The Indian Government has realized that India is currently lagging behind its foreign peers in the global output of research & development in front of the world. 
Following a comprehensive survey, the Indian Government has come to the conclusion that Indian institutes need a significant investment in capacity building for research & development and need new & modern technology for the study.
Hence, the Indian Government has asked the Department of Science and Technology (DST) to constitute a high-level Expert Committee to shortlist viable higher education institutes to set up a modern, shared, professionally managed, Science and Technology research infrastructure facility.
This sophisticated facility will modern equipment for chemical characterization like Scanning Electron Microscope, Tunnel Electron Microscope, Nuclear Magnetic Resonance etc as well as facilities for biomedical research like advanced computer tomography setups and equipment for 3-D printing and design.
The main aim of the Indian Government in setting up such a facility for the institutes is to provide a professionally managed unit with high efficiency, viable accessibility, and transparency of highest order, all under one roof to adequately satisfy the demands of academia and the industry.
These facilities will have to be made readily accessible to all segments of the academia, all R&D wings of the start-ups, manufacturing units, industries, and core R&D labs in the country.
How is a Higher Education Institute (HEI) for SATHI shortlisted?
To be shortlisted for SATHI funding an HEI must have an outstanding performance in the output of research and development publications.
It must also possess the adequate managerial and administrative capability and have ready infrastructure availability for the establishment of labs.
SATHIs are being established at IIT Delhi, Kharagpur, and Kanpur.
Latest E-Books