Nechiphu Tunnel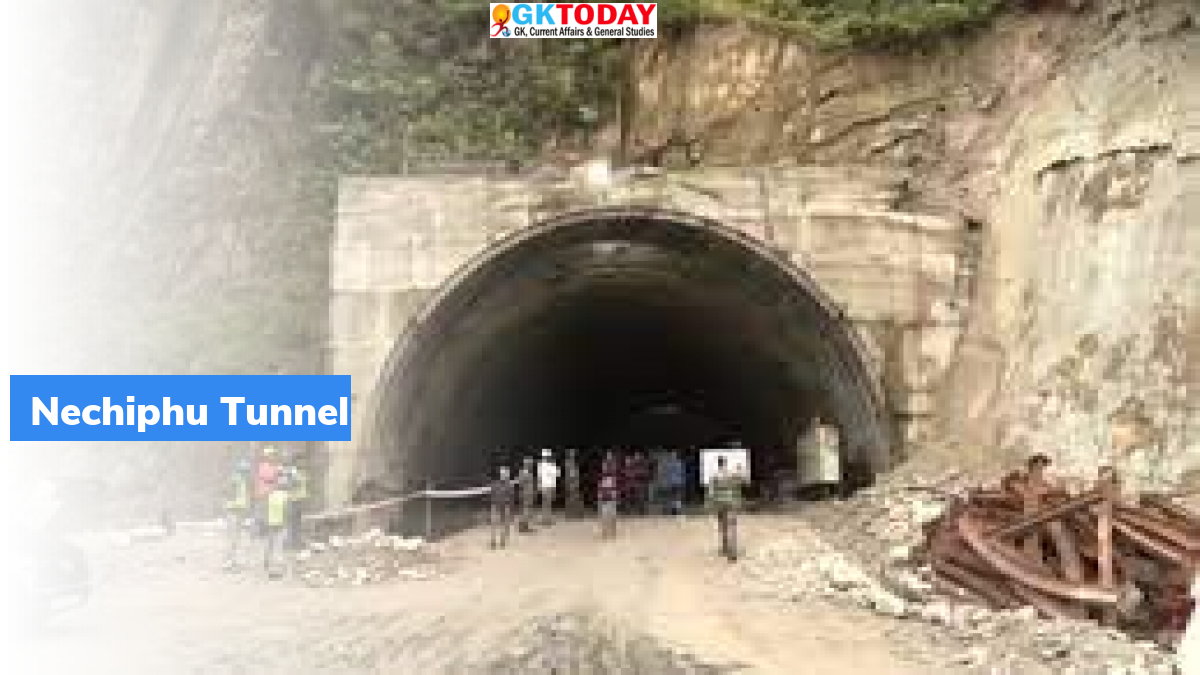 The Nechiphu tunnel is located in Arunachal Pradesh. The tunnel is under construction. The Defence Minister Shri Raj Nath Singh laid the foundation stone of the tunnel in October 2020.The tunnel is located in West Kameng district of Arunachal Pradesh.
About the Nechiphu tunnel
The tunnel is 450 metres long. It comprises of two lanes. Each lane is 3.5 metres wide. The tunnel is D-shaped.
It is located on the Balipara-Charduar-Tawang road. The road is also called BCT road.
The tunnel is constructed by the Border Road Organisation.
It is an all-weather tunnel.
It will reduce the travel distance of military vehicles transiting towards Indo-China border by 6 km. Also, it will reduce the travel time by 20 minutes.
The tunnel will also be opened for civic movement.
The tunnel is located at an altitude of 5,600 feet.
It is constructed under Project Vartak of BRO.
The tunnel allows movement of all types of military vehicles including the artilleries.
The tunnel provides a safe route to the citizens as the region is often foggy and is prone to land slides
Auto illumination features are to be installed in the tunnel. Also, there are two raised footpaths on either side. This helps in pedestrian movement.
The Nechiphu is one of the 19 tunnels that are under construction along the international borders shared by India with China and Pakistan.
Topics: Nechiphu tunnel
Latest E-Books