Myanmar's military extends Emergency for two years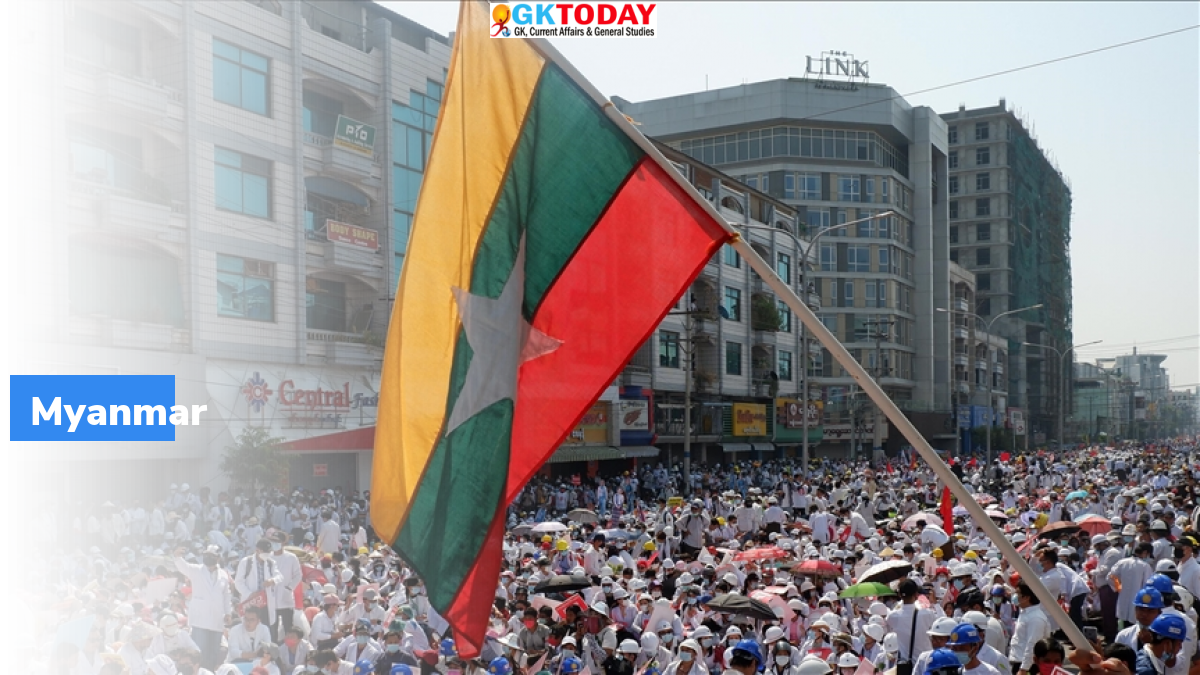 Myanmar's military has extended emergency for two years, after seizing power from elected government of Myanmar.
Highlights
Military had seized power from elected government six months ago in February 2021.
According to Military leader, state of emergency will achieve its objectives by August 2023.
Military government named itself as "caretaker government" and Min Aung Hlaing as prime minister.
Background
Military had seized power in Myanmar in a coup in February 2021. This is the third military coup in Myanmar's history since its independence from British rule in 1948. One-year state of emergency was imposed in February, while democratically elected leader Aung San Suu Kyi was detained.
Why military seized power?
In parliamentary election of November 2020, Suu Kyi's party National League for Democracy (NLD) secured majority of the seats. But when newly elected Myanmar government were to hold first session of Parliament in 2021, military imposed state of emergency for one year highlighting massive voting fraud in parliamentary elections. Government was failed in tackling situation of Covid-19 pandemic.
How powerful military is in Myanmar?
Military gets power to took over under Article 417 of Myanmar's constitution. Under article 417, military can take over in times of emergency. Constitution of Myanmar was framed by military in 2008. So, it retains power under charter at expense of democratic, civilian rule. Apart from that, in Parliament of Myanmar, military holds 25% of total seats and several key ministerial positions are reserved for military appointees.
About Myanmar
Myanmar is a Southeast Asian country sharing border with Bangladesh & India in the northwest, with China in the northeast, with Laos & Thailand in the east & southeast and with Andaman Sea & Bay of Bengal in the south & southwest. It is the largest country in Mainland Southeast Asia and 10th largest in Asia by area. Its capital city is Naypyidaw. Myanmar share border with the Indian States of Mizoram, Manipur, Nagaland and Arunachal Pradesh.
Month: Current Affairs - August, 2021
Category: International Current Affairs
Topics: Aung San Suu Kyi • military control in Myanmar • Military Coup • Myanmar • State of emergency in Myanmar
Latest E-Books