Mt Trishul: Indian Mountaineering Foundation approves winter climbing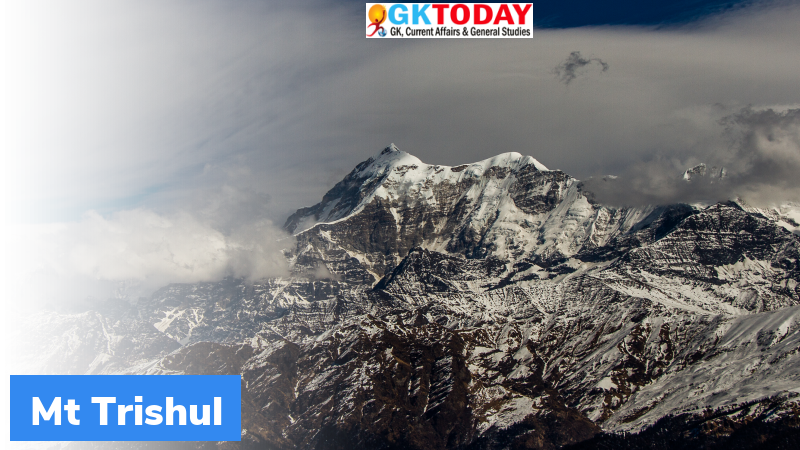 The Indian Mountaineering Foundation recently approved a three-member team of mountaineers led by Arjun Vajpai for winter climbing expedition to Mount Trishul. In India, the mountaineering expeditions are taken up only during pre-monsoon and post-monsoon period. For the first time, the Indian Mountaineering Foundation has approved the concept of winter mountaineering.
Arjun Vajpai
Arjun Vajpai is the youngest Indian to climb Mount Everest at the age of 16 in 2010.
Mount Trishul
The Mount Trishul is a group of three Himalayan peaks that form the shape of a trident. The three peaks are named Trishul I, Trishul II and Trishul III. Mount Trishul is located at a Massif. The massif runs north-south. Massif is a section of earth's crust demarcated with faults. The Mount Trishul was first scaled by a British mountaineer Tom Georage Longstaff.
Indian Mountaineering Foundation
The Indian Mountaineering Foundation is the apex body that organises rock climbing and mountaineering at high altitudes in the Himalayas. The foundation also promotes environmental protection works in the Indian Himalayas. The Indian Mountaineering Foundation was established in 1957.
It is also the regulatory body for the competitive Olympic sport of Sport Climbing.
Kumaon
Mount Trishul is located in the western Kumaon of Uttarakhand. The people in Kumaon region are called Kumaonis and they speak Kumaoni language. The UNESCO Atlas of the World's Languages has placed Kumaoni in the unsafe category. In 2010, a private member bill was introduced to include Kumaoni in the eighth schedule of the constitution.
The Kumaon region is home to one of the highly decorated regiments of Indian Army called Kumaon Regiment. It mainly consists of Ahirs, Rajputs and Brahmins. The regiment traces its origin to eighteenth century. The regiment has fought both the world wars, Indo-Pakistan war of 1971, Indo-Pakistan war of 1965 and also Sino-Indian War of 1962.
Month: Current Affairs - January, 2021
Category: India Nation & States Current Affairs
Topics: Arjun Vajpai • Himalayas • Indian Mountaineering Foundation • Kumaon • Kumaon Regiment • mount trishul • UNESCO
Latest E-Books