Ministry of I and B announces Accessibility Standards for the Hearing Impaired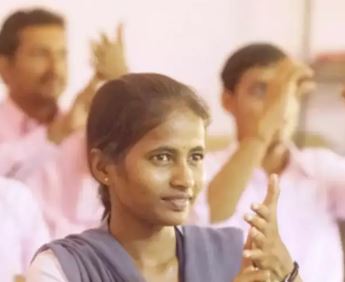 The Ministry of Information and Broadcasting has announced the implementation of accessibility standards for television programmes for persons with hearing impairment.
How Accessibility Standards would be Implemented?
The Accessibility Standards would be implemented through the provision of captioning and Indian Sign Language.
All news channels are required to carry a news bulletin with sign language interpretation at least once per day.
All TV channels and service providers will run at least one programme per week with subtitles / captioning.
Live news, live and deferred live content/events such as sports, live music shows, award shows, live reality shows, live debates, scripted/ unscripted reality shows, etc. and advertisements/ teleshopping content are however been exempted.
The implementation of these standards will begin from 16th September 2019 and will be done in a phased manner in the next five years.
Indian Sign Language
Indian Sign Language is a commonly used language among deaf people in India.
The government of India has established Indian Sign Language Research and Training Center ( ISLRTC) as an autonomous organization under the administrative and financial control of Department of Empowerment of Persons with Disabilities(Divyangjan) Ministry of Social Justice & Empowerment.
The ISLRTC honours the natural language and culture of 8 million deaf Indian by actively conducting research in Indian Sign Language, training interpreters, and preparing teachers to use a bilingual approach in teaching deaf children.
Topics: Accessibility • Assistive technology • Audiology • Closed captioning • Deafness • Indo-Pakistani Sign Language • Ministry of Power • Sign language • Subtitle • Subtitling • Transcription
Latest E-Books