Indian Institute of Food Processing Technology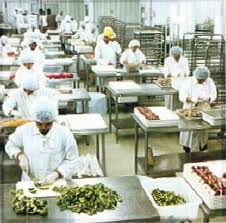 The IIFPT has come up with novel and nutritious food formulations for COVID-19 patients. The food products are being supplied to hospitals to support the efforts against the disease.
About the Efforts
Specially formulated food products are being manufactured on a daily basis for COVID-19 patients who are under medical examination and those who had recently recovered after treatment at Thanjavur Medical College in Tamil Nadu. The food products are being packaged carefully by the IIFPT staff. Apart from this, the institute is also preparing hand sanitizers for police officers in the district.
The Products
The IIFPT has been preparing food products like cookies, rusks, breads and millet pops in addition to a range of indigenous foods. Bread loaves with 9.8% protein and 8.1% fibre- containing dried moringa leaves, whey protein, groundnut power and natural immune system boosting ingredients like garlic, turmeric, ginger, pepper, and other spices are being prepared. Cookies containing spice extracts, over 14% proteins and 8.71% fibre are being manufacture. The rusk products are being prepared with 12.85% proteins and 10.61% fibres. None of the products contain synthetic additives.
IIFPT
IIFPT or Indian Institute of Food Processing Technology is a research and educational institute under the Union Ministry of Food Processing Industries. It is located in Thanjavur in Tamil Nadu. It was established in 1967 and upgraded in 2008 into a national institute.
Topics: COVID-19 • Human nutrition • Ministry of Food Processing Industries
Latest E-Books