India-Indonesia: 5th Joint Working Group on Coal to be held in November, 2020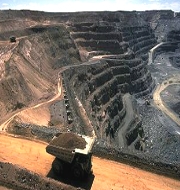 On November 5, 2020, India and Indonesia are to hold the fifth joint working group on coal. The virtual meeting is to deliberate on Indian Coal policy reforms such as coal exploration and commercial coal mining, research and development and potential in off Indonesia India business cooperation on coal in the post covid-19.
Highlights
During the meeting the countries will discuss on bringing Industries from both sides on a common platform to discuss the issues that are affecting the opportunities of regulatory framework of coal production. Also, it will explore areas of business opportunities in coal sector.
India is currently looking for opportunities to import more coal from Indonesia as the Indonesian coal prices in the world market is declining due to COVID-19. The plan is to replace coal import destinies to Indonesia and not increase coal imports from Indonesia.
India Indonesia in coal sector
Indonesia is a major coal producer. In 2019 Indonesia exported 450 8.8 million tons of coal.
Till September 2020 (for the year 2020) India has imported 128.7 million tonnes of coal. Of this, 50.4 million tons of coal came from Indonesia. This makes Indonesia the top supplier of coal to India in Southeast Asia.
India imports lower quality coal from Indonesia. However Indonesian coal is less in Sulphur and produces less Ash and thus emits lesser pollutants
India's other import destinations
India imports around 3 million tonnes of coal from South Africa per month. Australia is the second largest supplier of coal to India. The other places from where India imports coal are South Africa, Russia.
In 2019 coal imports of India increased by 12.6 %. India imported around 200 million tonnes of coal in 2019. Of this Indonesia alone accounted to 60 percentage of the total imports.
Usage of coal in India
Majority of the coal imported in India is used for power generation. The imported coking coal in India is used mainly in manufacturing of Steel.
India China on Indonesian coal
China buys less Indonesian coal as compared to that of India due to its lesser quality. Much of the coal bought from Indonesia is used for blending feedstock with domestic suppliers in China.
Coal sector reforms
The Government of India lately is trying to increase the indigenous production of coal in the country. In order to achieve this, it has introduced the following reforms
commercial mining has been allowed
entry norms were liberalised
coal gasification was incentivized
coal bed Methane extraction rights is to be auctioned
coal blocks are to be offered to the private companies based on Revenue sharing.
Month: Current Affairs - October, 2020
Category: International / World Current Affairs
Topics: coal imports • Coal mining in India • Coal Sector • Coalbed methane • India-Indonesia
Latest E-Books