Indestructible Brotherhood-2022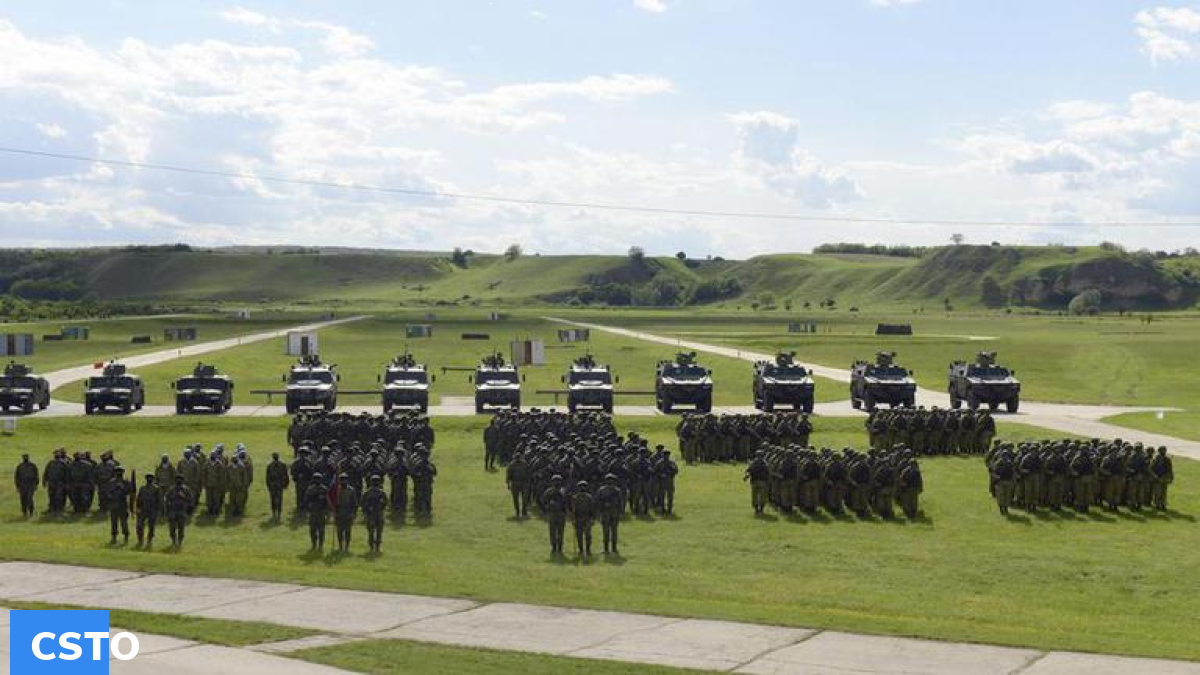 Kyrgyzstan has called off the CSTO's military drills called Indestructible Brotherhood-2022, which was set to be held in the Central Asian country from October 10 to 14.
Key facts
Kyrgyzstan, a former Soviet Republic, called off the "Indestructible Brotherhood 2022" command and staff exercise a day before the multinational military exercise was scheduled to commence in its territory.
The exercise is joint military drill involving army personnel from Collective Security Treaty Organisation (CSTO) – a 6-member security alliance comprising of Russia, Belarus, Armenia, Kyrgyzstan, Kazakhstan and Tajikistan.
Non-member states like Syria, Serbia and Uzbekistan were also invited for this military exercise as observers.
The multilateral military drills were set to take place in the eastern highlands of Kyrgyzstan.
The cancellation of Indestructible Brotherhood-2022 is the latest show of on-going diplomatic tensions between the members of CSTO.
In September 2022, Armenia did not attend a 2-week long joint CSTO military drill organized by Kazakhstan in protest against CSTO's lack of support during the violent border skirmish between Armenia and Azerbaijan.
The CSTO responded to the Armenia-Azerbaijan border tensions by sending just fact-finding missions to the border rather than providing military assistance requested by Armenia.
The alliance, over the past, has failed to respond to numerous security crisis among its member states.
For instance, it did not intervene when its two member states – Kyrgyzstan and Tajikistan – were engaged in a three-day border conflict in 2021.
Earlier, in September 2022, the two neighbors were engaged in border clashes yet again.
Currently, the alliance only focuses on increasing security readiness for potential adverse consequences of US troop pull-out from Afghanistan.
Currently, Russia has stationed around 5,000 troops at Tajikistan's border with Afghanistan.
About CSTO
Headquartered in Moscow, the Collective Security Treaty Organization (CSTO) is an intergovernmental military alliance set up as an alternative to the US-led North Atlantic Treaty Organization (NATO).
Who are the members of CSTO?
Russia, Armenia, Tajikistan, Kazakhstan, Kyrgyzstan and Belarus.
When was Collective Security Treaty signed?
Collective Security Treaty or Tashkent Pact was signed on 15 May 1992.
Who is the current Secretary-General of CSTO?
Which countries are the former members of CSTO?
Georgia, Azerbaijan and Uzbekistan
Month: Current Affairs - October, 2022
Category: Defence Current Affairs • International / World Current Affairs
Topics: Collective Security Treaty Organisation (CSTO) • Kyrgyzstan • Military exercise • Military Exercises • Tajikistan
Latest E-Books