Government launches second phase of Measles-rubella vaccination campaign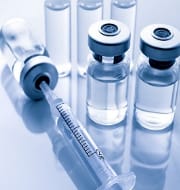 The Union Ministry of Health and Family Welfare has launched the second phase of measles-rubella (MR) vaccination campaign to reduce measles morbidity and mortality,
The second phase of campaign will cover 8 states and union territories namely Andhra Pradesh, Chandigarh, Dadra and Nagar Haveli, Daman and Diu, Himachal Pradesh, Kerala, Telangana and Uttarakhand.
Key Facts
The Health Ministry has initiated MR vaccination campaign in the age group of 9 months to less than 15 years in a phased manner in the country. It was started across the country under the universal immunisation programme (UIP).
The campaign aims to rapidly build up immunity for both measles and rubella diseases in the community to knock out the disease. Under the second phase, more than three crore children are expected to be covered in these 8 states.
Under this campaign, MR vaccine has replaced two doses of measles vaccine provided in the routine immunisation programme in these states. For those children who have already received such vaccination, the campaign dose will provide additional boosting to them.
Measles-rubella (MR)
Measles is one of the important causes of death in children. It is highly contagious and spreads through coughing and sneezing of an infected person. It can also make a child vulnerable to life threatening complications such as diarrhoea, pneumonia and brain infection. Symptoms of the infection can include cataracts and deafness. It can also affect the heart and the brain.
Rubella disease is commonly known as German Measles (or three-day measles). It is symptomatically similar to measles. It is generally a mild infection, but has serious consequences if infection occurs in pregnant women, causing congenital rubella syndrome (CRS). CRS is characterized by congenital anomalies in the foetus and newborns affecting the eyes (cataract, glaucoma), brain (microcephaly, mental retardation), ears (hearing loss) and heart defects.
Month: Current Affairs - August, 2017
Topics: Diseases • Measles Rubella • Public health • universal immunisation programme • Vaccination
Latest E-Books