Government forms committee to probe illegal cultivation of HT Cotton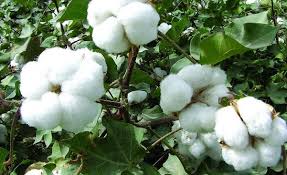 The Department of Biotechnology in Ministry of Science and Technology has constituted Field Inspection and Scientific Evaluation Committee (FISEC) to investigate matter of illegal cultivation of Herbicide Tolerant (HT) or BG-III cotton in four states.
Background
The committee was constituted after there were several media reports and complaints regarding illegal or unauthorised cultivation of HT cotton in Andhra Pradesh, Telangana, Gujarat and Maharashtra. The cultivation of HT cotton (BG-III) is not approved by country's biotech regulator, Genetic Engineering Approval Committee (GEAC) of Ministry of Environment.
The unofficial estimates put the extent of unauthorised cotton to be about 20% in the country. The commercial cultivation, sale, cultivation and seed production of unapproved HT cotton is punishable offence under Seeds Act 1966, Seed Rule 1968, Seeds (Control) Order 1983 with regard to Environmental Protection Act, 1986 and Environmental Protection Rules, 1989.
HT Cotton
Herbicide-Tolerant (HT) Cotton also known as BG-III cotton is innovation in Bt Cotton as it takes care of weeds problem at much lower cost as compared to physical labour required for weeding. It contains Round-up Ready and Round-up Flex (RRF) gene. The RRF herbicide-tolerant trait was developed and commercialised by US-based multinational seed giant Monsanto.
Harmful effects
The herbicide-resistant gene in HT cotton can spread through pollen into biodiversity system leading to transformation of weeds into super weeds on large-scale. It will threaten growth and yields of all crops in future and also increase cultivation costs and lead to health hazards.
Month: Current Affairs - March, 2018
Topics: BG-III cotton • Environment • GEAC • HT Cotton • Illegal cultivation • RRF gene
Latest E-Books