Exercise Ekuverin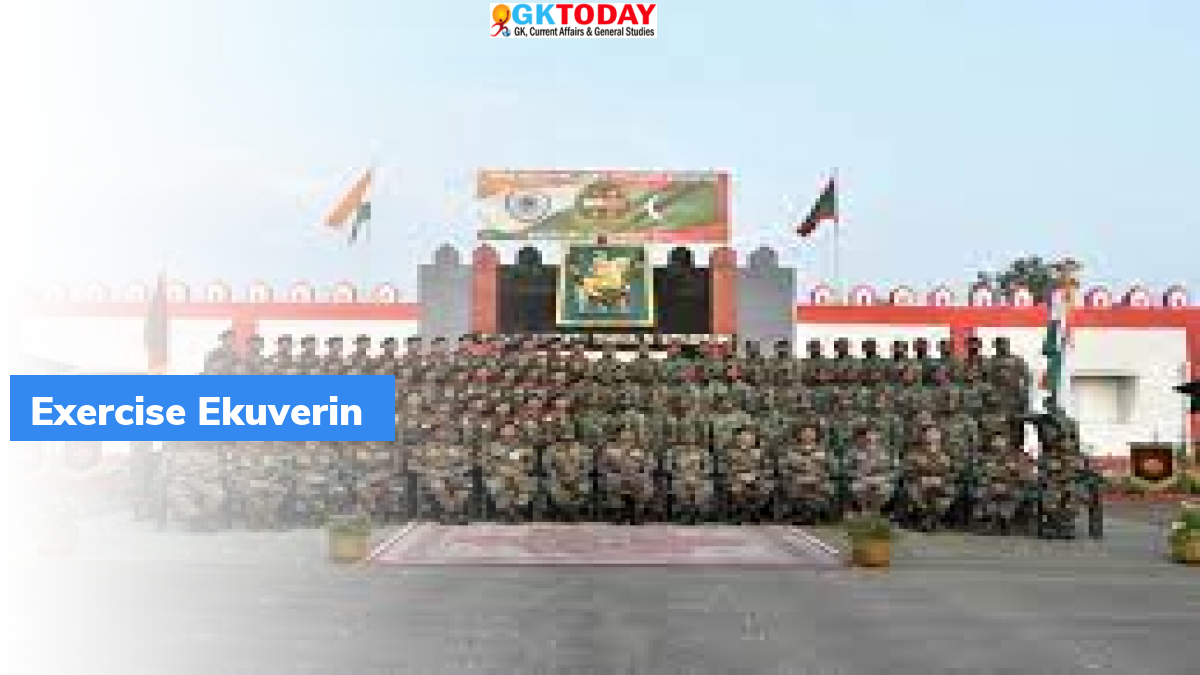 The Exercise Ekuverin is a joint military exercise held between India and Maldives. It is held between the armies of India and Maldives.
About Exercise Ekuverin
Ekuverin means "Friends" in Dhivehi language. It is an Indo – Aryan language. It is spoken in India, Lakshadweep and Maldives.
The Exercise is being conducted between India and Maldives since 2008.
In 2019, the exercise was held in Pune, Maharashtra and in 2018, it was held in Maldives.
Exercise Ekuverin 2021
The 2021 Exercise Ekuverin was held in Maldives.
The exercise focused on enhancing inter – operability between the armed forces of India and Maldives.
It also included counter – insurgency and counter – terrorism operations.
The joint exercise in 2021, also conducted sports and cultural activities to enhance the bilateral and defence relations.
What is the need for Exercise Ekuverin?
India's Policy of Indian Ocean is centred around providing security and political stability to Mauritius, Maldives, Seychelles and Sri Lanka. With this India aims to counter the expanding face of China in the region.
India sees itself as a net provider of security in the Indian Ocean Region.
India is always the first responder in Human Availability Disaster Recovery Operations.
The piracy in the Indian Ocean Region has increased.
The Exercise Ekuverin will aid in all the above issues. Therefore, it is essential to conduct Exercise Ekuverin.
Benefits
The exercise helps the militaries to understand each other's drills and procedures.
It helps to overcome language barriers.
It aids in weapon familiarization which is essential in war or humanitarian aid such as disaster – relief. It is also essential in disaster relief operations.
Month: Current Affairs - December, 2021
Category: Defence Current Affairs
Topics: Exercise Ekuverin • India-Maldives • Indian Ocean Region (IOR) • Military exercise
Latest E-Books