EX KHAAN QUEST – 2022 Multinational Peacekeeping Exercise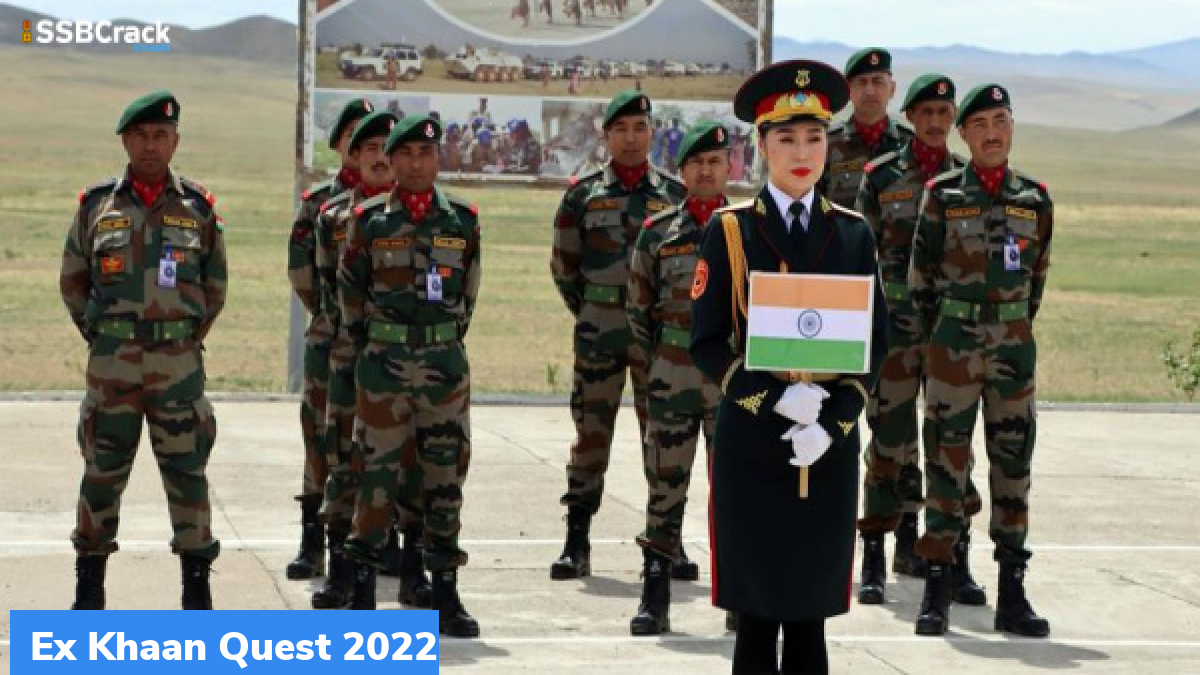 The Multinational Peacekeeping Exercise "Ex Khaan Quest -2022" was concluded on June 20, 2022 at "Peace Support Operations Training Centre" in Ulaanbaatar, Mongolia.
Key Points
Ex Khaan Quest 2022 was conducted from June 06 to June 20, 2022.
It provided a platform for sharing best practices and mutual learning amongst armies from 16 Nations.
Indian contingent was represented by personnel from "LADAKH SCOUTS". They participated in the field training and Command Post exercise.
Activities held during the course of exercise
During the course of exercise, several number of training activities were organised, including mock tactical operations in accordance with United Nations (UN) mandate, training of staff & command appointments, training of combat discussions, as part of a combined UN brigade, which will help in enhancing multinational interoperability.
About Ex Khaan Quest 2022
It is a multinational peacekeeping operations exercise. The exercise comprises of a United Nations Peacekeeping Mission command post exercise, which is a UN Peace Keeping Operation Mission field training exercise. It has been designed to improve peacekeeping capabilities, enhance the core UN doctrine Peace Keeping Operation competencies and strengthen military-to-military relationships of all participants.
2008 doctrine
The doctrine of 2008 re-confirms and provides a contemporary understanding on how practitioners might apply three basic peacekeeping principles on United Nations viz, consent, impartiality and non-use of force. However, these principles would not be applied in self-defence and defence of the mandate.
Significance of the exercise
Ex Khaan Quest 2022 helped in enhancing the level of defence co-operation between Indian Army and other participating countries, specifically with the Mongolian Armed Forces. It also helped in enhancing the bilateral relations between India and Mongolia.
Month: Current Affairs - June, 2022
Category: Defence Current Affairs
Topics: Ex Khaan Quest 2022 Peacekeeping Exercise • UN Peace Keeping Mission • UN Peace Keeping Operations
Latest E-Books