Engineer's Day 2019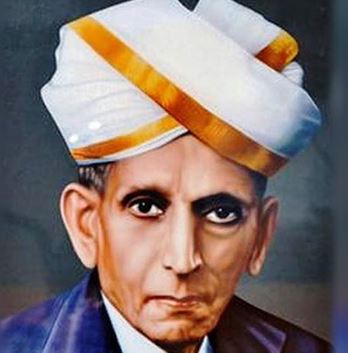 The Engineering Community in the country observes 15th September every year as Engineers Day to recognise the contribution of engineers' in the development of the nation.
Why September 15?
September 15 is observed as Engineers Day as a tribute to the greatest Indian Engineer Bharat Ratna Mokshagundam Visvesvaraya. Engineers day is observed on September 15 to commemorate the birth anniversary of the legend.
Sir M Visvesvaraya
Sir Mokshagundam Visvesvaraya popularly known as Sir MV was born in a modest family in Muddenahalli village in the erstwhile Mysore State. He was a great Indian engineer, scholar, statesman, and the 19th Diwan of Mysore, who served from 1912 to 1918.
Sir MV received India's highest honour, the Bharat Ratna, in 1955. He was knighted as a Knight Commander of the British Indian Empire (KCIE) by King George V for his contributions to the public good.
Greatest Engineer of All Time
After graduating from the Poona College of Engineering Sir MV was directly recruited by Government of Bombay and appointed as Assistant Engineer in Public Works Department.
He was the creator automatic sluice gates which were later reused for Tigra Dam (in Madhya Pradesh) and KRS Dam(in Karnataka). It was a patented design and he was eligible for a recurring income in the form of royalty but he refused it so that the government could use this money for more developmental projects. His other notable works include
Improving the drainage system in Hyderabad.
He introduced a block system of irrigation and water weir flood gates in the Bombay Presidency.
He was a part of the building railway bridges project and water supply schemes in Bihar and Orissa.
He supervised the construction of KRS dam in the erstwhile Mysore state which was the then Asia's biggest dam.
Diwan of Mysore
Mysore was under the rule of Wadiyar dynasty. He took over the Dewanship (Prime Minister position) of Mysore in 1908 and was given full responsibility for all the development projects.
Under his able Dewanship, the state of Mysore saw major transformation in the realms of Agriculture, Irrigation, Industrialization, Education, Banking and Commerce.
Category: Government Schemes Current Affairs
Topics: Calendars • Engineer's Day • Indian people • Kingdom of Mysore • Krishna Raja Sagara • M. Visvesvaraya • Months • Mysore • SMV • Telugu people
Latest E-Books