Defence Geo Informatics Research Establishment: Key Facts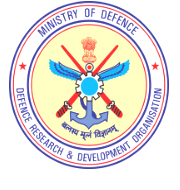 The Defence Research Development Organization recently launched a new laboratory Defence Geo Informatics Research Establishment. The new lab was established by merging existing labs – the Manali-based Snow and Avalanche Studies Establishment (SASE) and the Delhi-based Defence Terrain Research Establishment. This new lab will focus on researching terrain and avalanches along the borders with China and Pakistan. The merger is a part of the DRDO's aim to be more result-oriented.
About SASE
The SASE was involved in the study of snow and avalanches.
Establishment had prepared avalanche atlas for more than 3000 on-road location in different parts of the country, especially in the terrains where the armed forces were deployed.
DTRL
it was established in 1954. The primary function of the laboratory was to evaluate the deadlines and assess mobility potential of inaccessible areas. It developed reliable systems that predicted current characteristics various types of triangles based on modern techniques. Also the laboratory developed infrastructure with the latest techniques related and Research.
The mission of the laboratory was to create and update Terrain intelligence reports and thematic maps for the users.
 DRDO Laboratories
The following are the different DRDO Laboratories
ANURAG: Advanced Numerical Research and Analysis Group located in Hyderabad Researches on Computational System
ASL: Advanced Systems Laboratory located in Hyderabad Researches on Missiles and Strategic Systems
ADRDE: Aerial Delivery Research and Development Establishment located in Agra Researches on Parachutes and Aerial Systems
ADE: Aeronautical Development Establishment located In Bengaluru researches on Aeronautics
ARDE: Armament Research and Development Establishment located in Pune Researches Armaments
CABS: Centre for Airborne Systems located in Bengaluru Researches Airborne Systems
CAIR: Centre for Artificial Intelligence and Robotics located in Bengaluru researches on Artificial Intelligence and Robotics
CFEED: Centre for Fire, Explosives and Environment Safety located in Delhi researches on Explosives
CHESS: Centre for High Energy Systems and Sciences located in Hyderabad researches High Energy Weapons
CVRDE: Combat Vehicles Research and Development Establishment located in Chennai Researches Combat Vehicles
DARE: Defence Avionics Research Establishment Located in Bengaluru Researches Avionics
DEBEL: Difference Bioengineering and Electro Medical Laboratory located in Bengaluru Researches Bioengineering
DEAL: Defence Electronics Application Laboratory located in Dehradun researches Electronics and Communication Systems
DFRL: Defence Food Research Laboratory located in Mysore researches food
DIBER: Defence Institute of Bioenergy Research Located in Haldwani researches Bioenergy
DIHAR: Defence Institute of Higher Altitude Research located in Leh researches High Altitude Agro Animal Research
DIPAS: Defence Institute of Physiology and Allied Sciences located in Delhi researches Physiology
DIPR: Defence Institute of Psychological Research located In Delhi researches Psychology
DL: Defence Laboratory Located in Jodhpur researches Camouflaging and Isotopes
DLRL: Defence Electronics Research Laboratory located in Hyderabad researches Electronic Warfare
DMSRDE: Defence Materials and Stores Research and Development Establishment located In Kanpur researches Textiles, Polymers and Composites
DMRL: Defence Metallurgical Research Laboratory Located in Hyderabad researches Metallurgy
DRDE: Defence Research and Development Establishment located In Gwalior researches Chemical and Biological Warfare
DRDL: Defence Research and Development Laboratory located in Hyderabad researches Missile and Strategic Systems
DRL:Defence Research Laboratory researches Health And Hygiene
GTRE: Gas Turbine Research Establishment located In Bangalore
HEMRL: High Energy Materials Research Laboratory located in Pune researches High Energy Materials
INMAS: Institute of Nuclear Medicine and Allied Sciences located in Delhi
JCB: Joint Cipher Bureau located in Delhi researches Cipher System
LASTEC: Laser Science and Technology Centre located In Delhi researches Laser Technology
LRDE: Microwave Tube Research and Development Centre located In Bengaluru researches Microwave Devices
MTRDC: Naval Materials Research Laboratory located In Ambernath researches Naval Materials
NPOL: Naval Physical and Oceanographic Laboratory located In Kochi researches Sonar Systems
NSTL: Naval Science and Technological Laboratory located In Visakhapatnam researches Underwater Weapons
PXE: Proof and Experimental Establishment located In Balasore researches Armament Testing
RCI: Research Centre Imarat located in Hyderabad researches Missile and Strategic Systems
R&DE: Research and Development Establishment located in Pune Researches Engineering Systems and Weapon Platforms
SAG: Scientific Analysis Group located in Delhi researches Cryptology
SASE: Snow and Avalanche Study Establishment located in Chandigarh researches Snow and Avalanche
SSPL: Solid State Physics Laboratory located in Delhi researches Solid State and Semiconductor Materials
TBRL: Terminal Ballistics Research Laboratory Located in Chandigarh researches Palace Takes
VRDE: Vehicles Research and Development Establishment located in Ahmednagar researches Wheeled Vehicles
Month: Current Affairs - December, 2020
Category: Defence Current Affairs
Topics: Defence Research & Development Organisation (DRDO) • Defence Research and Development Organization (DRDO) • DRDO • Research and Development • Snow
Latest E-Books