Current Affairs – January 11, 2021 [Today's News Headlines]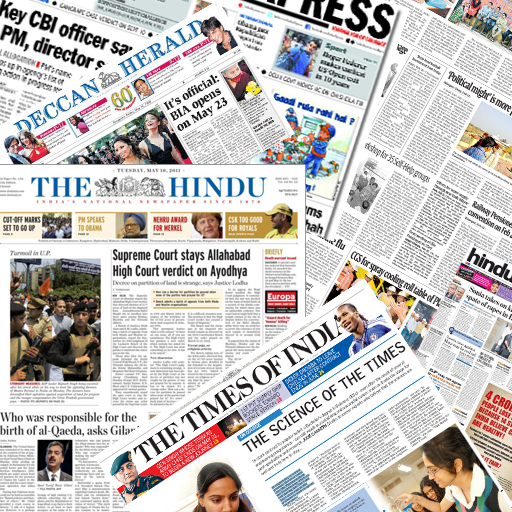 Here are Today's News Headlines by GK Today for January 11, 2021
India
Education ministry issues guidelines for continued education of migrant children
Education minister recently issued guidelines to state and union territory for admission, identification and continued education of migrant children. This was done to mitigate the impact of disruptions caused by covid-19. The main features of the guidelines are identifying out of school children, providing continued education for out of school children, and enrollment drives.
CoWIN to form foundation of covid-19 inoculation drive
On January 10, 2021, the Government of India announced that CoWIN will monitor covid-19 vaccine delivery and form the foundation of anti-coronavirus inoculation drive.
Infrastructure for safe movement of Wildlife on National Highways created
The Environment Minister Prakash Javadekar recently announced that more than 2,200 crores of rupees is to be spent by the road transport and Highway ministry to create infrastructure for safe movement of wildlife or National Highway.
World Hindi Day: January 10
The World Hindi Day was observed on January 10, 2021. The day is celebrated every year to promote the use of Hindi language abroad.
Landing gear system for UAV handed over to Indian Navy
The combat vehicles research and development establishment in Chennai operating under DRDO recently handed over the retractable landing gear system for TAPAS unmanned aerial vehicle. These tears systems are to be used by the Indian Navy.
 Tamilnadu college students receive free data card
Tamilnadu Government provided free data card of 2GB per day to over 9.69 lakh college students. This is being done to enable the students attend online classes at ease.
 Busses to provide free travel to women and senior citizens in Guwahati
The Assam Chief Minister Sarbananda Sonowal recently flagged off 25 buses under "Bhraman Sarathi" scheme for senior citizens and women. The beneficiaries can travel for free in the buses within the Guwahati city.
Economy and Corporate
PM-KISAN: 1,364 crores of Rupees to under serving beneficiaries
The Government of India has paid 1354 crores of Rupees to 20.48 lakhs under serving beneficiaries under its PM-KISAN scheme. The information was provided by the union agriculture ministry you in reply to Be Right to Information query.
World
US voids restriction on the climatic contracts with Taiwan
On January 9, 2021, the United States secretary of state Mike pompeo announced that the state department is voiding long-standing restrictions on how the United States deployments and others have contact with their counterparts in Taiwan. These restrictions were created by previous administration to appease a communist Regime in China according to the secretary.
UK raises 1 billion USD to support COVID-19 vaccination
The UK recently raised 1 billion USD from global donors to fund vaccination campaigns against COVID-19 in developing countries.
Storm Filomena
The storm Filomena has brought the heaviest snowfall in decades all over Spain and has killed more than 4 people. The Spanish Government will send Convoys carrying COVID-19 vaccine and food supplies.
Sports
African Runners win Dhaka Marathon
African Runners won Dhaka Marathon 2021. It was organised to commemorate the return of Bangabandhu Sheikh Mujbur Rahman from Pakistan jail to Bangladesh in 1972.
Month: Current Affairs - January, 2021
Category: Today's News Headlines
Topics: Current Affairs: News Headlines • Headlines • Latest News Headlines • News Headlines • Top Headlines
Latest E-Books