Current Affairs – August 24, 2020 [Morning Headlines]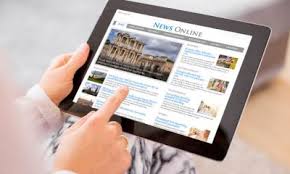 Here are the Current Affairs Morning Headlines of August 24, 2020 by GKToday:
Foundation stone to be laid for 35 highway projects in MP
Union Minister for Road Transport and Highways and MSMEs Nitin Gadkari is to lay foundation stone of and inaugurate 35 highway projects in Madhya Pradesh on 25th August. These projects will cost around Rs.9,400 crore.
Centre unveils norms for enforcement of 'rules of origin' provision
The Indian government has set norms for the enforcement of 'rules of origin' provisions for allowing preferential rate of customs duties on products imported under FTAs. The objective is to ensure quality of goods coming through countries with which India has signed free trade agreement.
India's Digital Payments to witness three-fold growth by 2025
A research report by RedSeer Consulting estimated that the Digital Payments in India would grow approximately three-fold to Rs.7,092 trillion by 2025. This is because of government policies for financial inclusion and the growing digitisation of merchants.
Indian badminton receives 6 awards in 2020 National Sports Awards
Indian Badminton has created record by receiving 6 awards in 2020 National Sports Awards. Former shuttlers Pradeep Gandhe, Trupti Murgunde and Satyarakash Tiwari were the first badminton players to receive Dhyachand Award for lifetime achievement.
Adhaar-verified businesses to get GST registration in three days
Businesses that provide Adhaar number for the registration under the GST will get approval in three working days. The CBIC had earlier notified that Aadhaar authentication for GST registration would come to effect from 21st August 2020.
US approves emergency plasma treatment against COVID-19
The US government has permitted emergency authorisation for doctors to use plasma therapy to treat COVD-19 patients. The deadly virus has killed over 176,000 Americans in the past months. The plasma is believed to have antibodies that could help hasten the recovery.
Russia, Turkey likely to sign S-400 missile deal in 2021
Turkey is likely to sign a contract for the delivery of an additional batch of Russia's S-400 missile systems next year. It had bought the missile system last year, leading to the suspension from US F-35 stealth fighter jet programme.
Month: Current Affairs - August, 2020
Category: Today's News Headlines
Latest E-Books