China's inhalable COVID-19 vaccine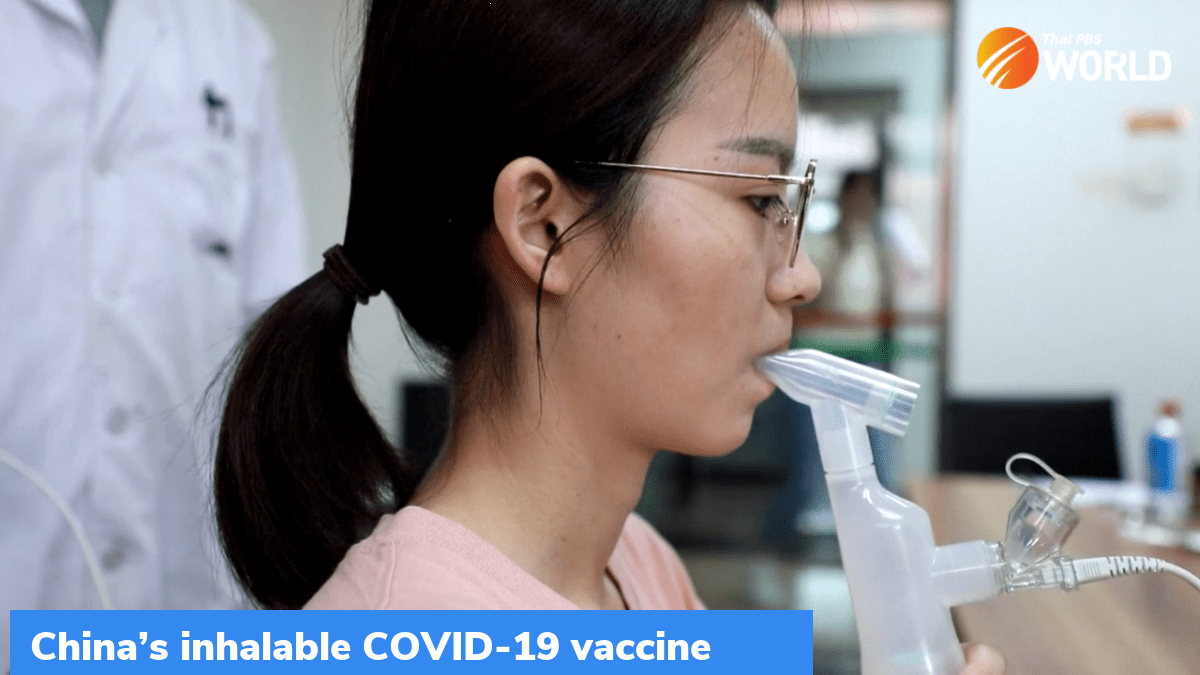 Authorities in Shanghai have rolled out an inhalable vaccine against Covid-19 as a booster dose for previously vaccinated people.
Who developed the inhalable COVID-19 vaccine?
The Chinese biopharmaceutical company CanSino Biologics Inc. developed the inhalable COVID-19 vaccine as an aerosol version of the company's one-shot adenovirus vaccine. The clinical trials for this vaccine were conducted in China, Hungary, Pakistan, Malaysia, Argentina, and Mexico.
How is the new vaccine administered?
The new inhalable COVID-19 vaccine is a mist that needs to be sucked through the mouth. After slowly inhaling, the receiver is required to hold his breath for five seconds. The entire procedure lasts for just 20 seconds.
Why are needle-free vaccines developed?
Needle-free vaccines, which include inhalable vaccines or intranasal formulations, are easy to administer. They minimize the dependence on trained personnel. This makes mass immunization more economical for poorer countries and countries with insufficient healthcare infrastructure. It could also encourage people suffering from trypanophobia (fear of needles) to be part of the mass immunization.
Which other COVID-19 vaccines are needle-free?
iNCOVACC, developed in the US and licensed by Hyderabad-based Bharat Biotech, is the first intranasal COVID-19 vaccine approved by the Drugs Controller General of India for emergency use. It uses modified chimpanzee adenovirus. It is administered via the nasal route. It can provide immunity against COVID-19 and reduce transmission of the viral pathogen. This vaccine is not yet part of India's national immunization programme.

ZyCoV-D, developed by Zydus Cadila, is an intradermal vaccine administered via skin using a needle-free system. It is the first COVID-19 vaccine built on a DNA platform.
What are the concerns regarding needle-free COVID-19 vaccines?
The effectiveness of non-needle vaccines is not thoroughly tested. Except for several flu vaccines, this form of delivery has not been successful till date. Only very small volumes of vaccine can be squirted into each nostril. This can also be true for inhalable vaccines too.
Month: Current Affairs - October, 2022
Category: International / World Current Affairs
Topics: COVID-19 • COVID-19 vaccine • COVID-19 vaccines • Needle Free Covid-19 vaccine
Latest E-Books