China Unveils 2022 Winter Olympic and Paralympics Mascots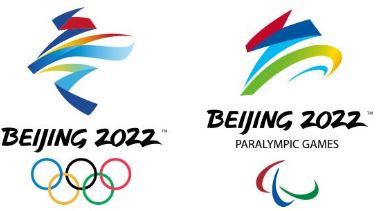 The Chinese City of Beijing which is hosting the 2022 Olympics has unveiled the mascots for the 2022 Winter Olympics and Paralympics.
Bing Dwen Dwen
Bing Dwen Dwen is an animated giant panda.
Bing Dwen Dwen is the mascot of the Winter Olympics. Bing means ice and "dwen dwen" means robust and lively in Mandarin.
The Panda mascot is encased in a stylized sports helmet meant to "make the animal appear more athletic.
The mascot also resembles an Astronaut. It indicates embracing of new technologies for a future with infinite possibilities.
The bands of colour around its face represent connectivity and advanced technologies.
Shuey Rhon Rhon
Shuey Rhon Rhon is a red lantern baby lantern child.
The name Shuey Rhon Rhon represents "warmth, friendship, courage and perseverance."
The latntren mascot is significant for the fact that the Olympics will start three days after Chinese New Year when lanterns are commonly hung and carried.
The two mascots which combine traditional Chinese culture and a modern international style were revealed in Beijing. The mascots represents the best elements and characteristics of China and the Chinese people and are designed to be the ambassador of China for the games.
The mascots were selected chosen from more than 5,800 submissions in a global design competition.  Bing Dwen Dwen and Shuey Rhon Rhon, created by teams from the Guangzhou Academy of Fine Arts and Jilin University of the Arts respectively.
Latest E-Books