China starts Baihetan Hydro Project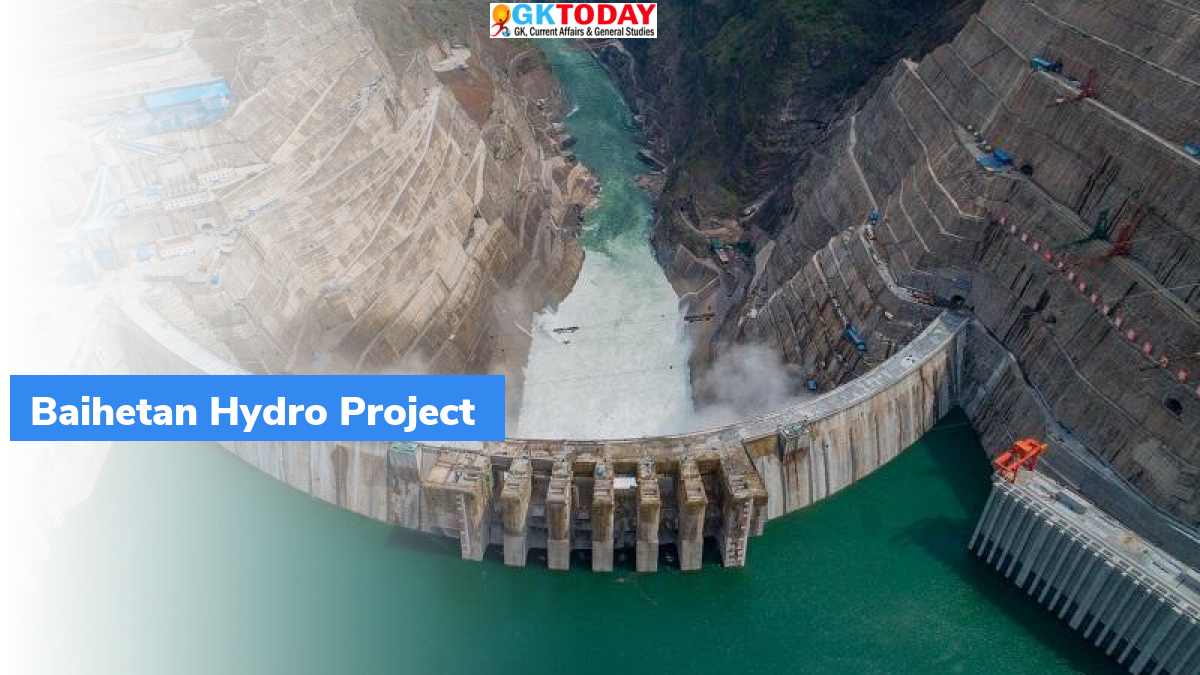 China operationalised the two units of giant Baihetan hydropower plant, which is the largest hydro project under construction worldwide on June 28, 2021.
Key Points
Yangtze river in southwest China generated electricity for the first time.
First two 1-gigawatt (GW) turbines of the hydro project will go into formal operation after a three-day trial that started on June 28.
About Baihetan Hydro Project
This hydro project has been built by China Three Gorges Corporation which is the operator of world's largest hydropower plant.
This three Gorges Dam is located on the border between southwestern provinces of Yunnan and Sichuan.
It was constructed on upstream section of Yangtze River called Jinsha.
Total installed capacity of the project is 16 million kilowatts.
Hydropower station is equipped with 16 hydro-generating units. Each unit have a capacity of 1 million kilowatts. This is the largest single-unit capacity worldwide.
Background
Dam has been operationalised in the backdrop of 100th anniversary of ruling Communist Party of China (CPC) on July 1.  Project symbolises the efficiency of CPC in planning and completing large-scale projects.
Yangtze River
It is the longest river in Asia and third-longest in world. This river is also the longest worldwide to flow entirely within one country. It originates from Jari Hill in Tanggula Mountains in Tibetan Plateau and flows for 6,300 km in east direction to drain into East China Sea. It is considered as sixth-largest river by discharge volume in world. The river drains one-fifth of China's land area.
Jinsha River
It is the Chinese name for upper stretches of Yangtze River. River flows across  Qinghai, Sichuan, and Yunnan provinces in western China. It passes through Tiger Leaping Gorge. It is significant in generating hydroelectric power. Several world's largest hydroelectric power stations have been constructed on Jinsha river.
Month: Current Affairs - June, 2021
Category: International / World Current Affairs
Topics: Baihetan Hydro Project • Communist Party of China (CPC) • Jinsha River • Tibetan Plateau • Yangtze River
Latest E-Books