Captive Employer Initiative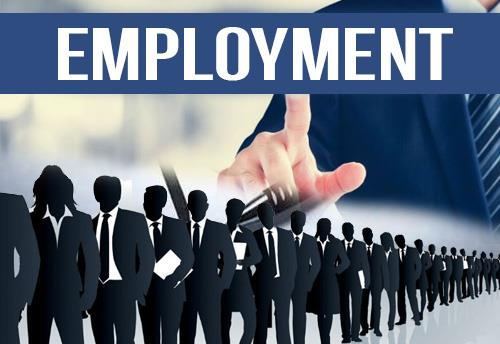 'Captive Employer', is a first of its kind initiative that is aimed at addressing the vision of a demand-based and dynamic skilling ecosystem that caters to the requirements of the industry while assuring sustainable placements for the rural poor youth of the country. Under this initiative, post-training placement of candidates for at least six months with a minimum CTC of Rs 10,000 has been assured.
Overview:
The Capital Employer Initiative is a programme financed by the Ministry of Rural Development (MoRD) under the Deen Dayal Upadhyaya Grameen Kaushalya Yojana (DDU-GKY), which is a nationwide placement-linked skill training program.
Nagendra Nath Sinha, Union Rural Development Secretary, hosted a webinar to promote the DDU-GKY 's 'Captive Employer' initiative. The webinar attracted more than 16 Sector Skill Councils and 180 stakeholders.
Through the captive employer initiative, requirements of the industry shall be addressed.
This initiative will also give a significant boost to the industry and they must make optimum use of this opportunity.
Rural youth coming from a rural background shall be provided with sensitive treatment. Candidates' emotional and adaptive requirements must be addressed by the industry since their well-being is important.
About Creative Employer
Any industry or employer that employs candidates within its own organisation or one of its subsidiaries and has adequate in-house training facilities is referred to as a captive employer. Captive placements are those that are offered by captive employers.
How will the Captive Employer Initiative help the Industry?
The initiative will enable the industry to seek trainees as needed, with active cooperation from States and UTs, and train them to meet their own organizational or industrial needs, as well as provide candidates with guaranteed placement. Employers will also be able to choose rural youth and skills and put them in one of their establishments or subsidiaries.
How will this initiative be implemented?
According to the DDU-GKY Capital Employment guidelines, the training courses can be implemented by the Employer or Industry as per their requirement to train the candidates with a minimum of 576 hours and a maximum of 2304 hours of skilling. For this, the funding of the DDU-GKY will be made available.
State Skill Development Mission or State Rural Livelihood Mission which is in charge of DDU-GKY implementation in states is responsible for providing the necessary implementation support and overseeing the captive employment initiatives' implementation.
About Deen Dayal Upadhyaya Grameen Kaushalya Yojana
DDU-GKY was is a nationwide placement-linked skill training program that is funded by the Ministry of Rural Development and was launched in September 2014. DDU-GKY is a part of the National Rural Livelihood Mission, which is specifically aimed at rural poor youth aged 15 to 35, with the goal of increasing income in poor households and assisting rural youth in achieving their professional goals.
Month: Current Affairs - March, 2022
Category: Government Schemes Current Affairs
Topics: Deen Dayal Upadhyaya Grameen Kaushalya Yojana • Ministry of Rural Development • Nagendra Nath Sinha • State Rural Livelihood Mission
Latest E-Books