Bucha Civilian Killings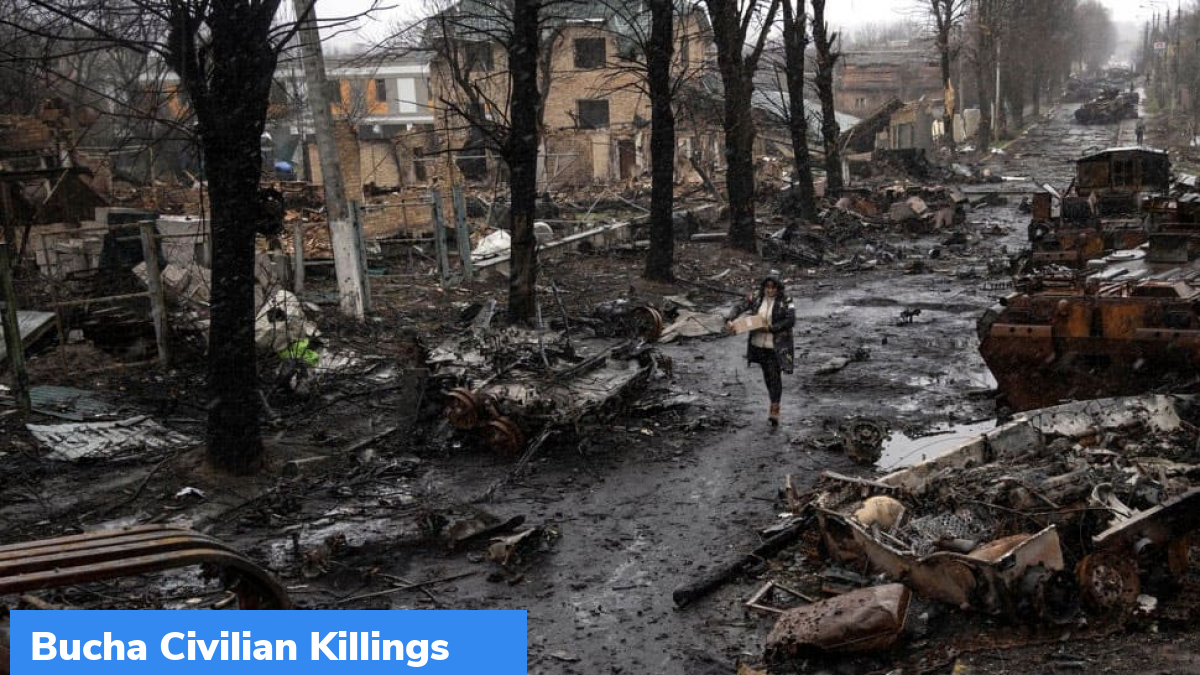 Following the Russian withdrawal from the outskirts of Kyiv, videos and images of civilians lying dead on the streets of Bucha, Ukraine, some with their hands tied behind their back have emerged. The gruesome images have attracted worldwide condemnation and call for an investigation and stronger sanctions against Russia.
About the massacre
On 1st April 2022, the video and photographic materials of the massacre came to light after the withdrawal of the Russian forces from the city. The mayor of the city has stated that over 300 of the city's inhabitants were found dead in the aftermath. The government of Ukraine has approached the International Criminal Court (ICC) and has asked them to investigate the happenings in Bucha and whether it can be declared a Russian war crime. The bodies that were discovered were either on the streets of the city or were hastily buried. A lot of the bodies discovered were burned and a lot of them had their hands tied behind their backs with bullet holes on the bodies. Ukraine has said that the Russian troops are guilty of committing murders, rapes, and looting.
Testimony from the residents of Bucha
The residents of the city have testified against the killings of the citizens at the hands of the Russian troops. A lot of the survivors hid in their basements without electricity for weeks. Only after it was clear that the Russians had left that they came out of hiding.
India's response to the killings
TS Tirumurti, India's Permanent Representative to the United Nations, said that the recent images are horrifying and the security situation in the region has deteriorated. India has also condemned the killings of the civilians in Bucha city and has supported the calls for an independent investigation into this matter.
Russian Claims
The Russians are refuting these claims and are saying that their troops had moved out of the city on 30th March 2022. They are saying that the images and videos have been staged by Ukraine to implicate Russia.
Month: Current Affairs - April, 2022
Category: International Current Affairs
Topics: Bucha • Bucha Civilian Killings • International Criminal Court • Russia • Ukraine
Latest E-Books