Ashraf Ghani re-elected as the President of Afghanistan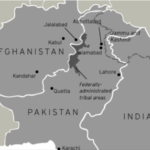 Election commission chief of Afghanistan announced the result of last September's election held in the country. Afghanistan's President Ashraf Ghani has been declared the winner of the polls with 50.64% of the vote.
There were allegations of vote-manipulation and fraud after the September poll, though only a small part of the country came forward to vote. Abdullah Abdullah came second with 39.52% votes.
Topics: Afghanistan , Government of Afghanistan , In Afghanistan
Advertisement