A message from S. Divyadharshini
Sir,

 
This is Divyadharshini.S from Chennai.
 
I would like to thank u for the effort that u have been putting in to help civil service aspirants like us.
 
I am immensely pleased to inform you that I have cleared the Civil Services Examination 2010 and I would like to attribute a part of it to your web site.
 
It was a genuine site that gave me ample materials( reliable and authentic) to build my preparation over.
 
In my initial days of preparation for the prelims I had started to use internet as a source and came to know bout your site "gktoday.in" through an senior of mine
 
From that day onward, I had been an avid reader of your site and I'm out of words for praising the great work that you had been doing.
 
Keep doing the fantastic job and I' sure your efforts 'l speak out when people using your site come out successful and that pays for all the effort u put in.
 
Once again I wish you all the Best for all your endeavours in life and keep helping people like me through your site.
 
 
Thank u,
Regards,

S.Divyadharshini
————————————————————-
About S Divyadharshini
S. Divyadharshini is All India Topper (Rank 1) of Civil Services Examination 2010. She has been a regular  reader of GKToday since 31-10-09.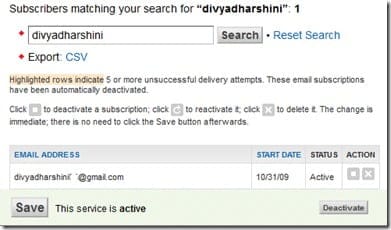 S. Divyadharshini has made GKToday and its author filled with joy and pride. We wish her a very bright future ahead in Civil Services and hope, one day she becomes the Top Policymaker of this country.
Topics: UPSC