XI Petersberg Climate Dialogue Held Virtually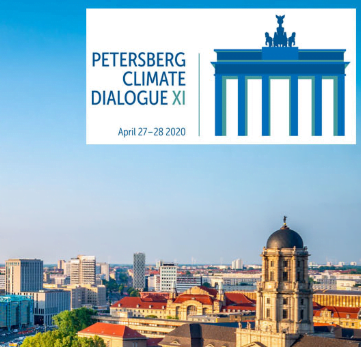 The 11th session of the annual Petersberg Climate Dialogue was held virtually for the first time. The dialogue focused on the ways to tackle the society and economy after the current pandemic.
Petersberg Climate Dialogue
The Petersberg Climate Dialogue is an annual ministerial-level international conference held in preparation for the UN Climate Conference. It was started by the initiative of Germany in 2009 after the failure of the Climate Summit in Copenhagen. The dialogue is jointly held by Germany and the hosting country.
11th Session
The XI session was to be originally held in United Kingdom. However, given the current pandemic and the lockdown conditions, the dialogue was taken online and was co-hosted by Germany and the UK. 30 countries attended, including India.
UN General Secretary's Actions for Recovery
The UN General Secretary, Guterres, gave 6 climate related actions for recovery:
The new jobs and businesses that are to be created by using the recovery funds must be through a clean and green transition. These investments must accelerate the decarbonisation of the economy.
Taxpayers' money must be funnelled to green jobs and sustainable growth- not outdated, carbon-intensive industries.
Use fiscal firepower to convert economy from grey to green while leaving no one behind.
Public funds should invest in future- sectors and projects that help the environment and climate. End fossil fuel subsidies and make polluters pay.
Global financial systems must take into account, risks related to climate, while shaping policies and infrastructure.
International cooperation for resolution of emergencies.
Category: Events Current Affairs • International Current Affairs • Summits and Conferences
Topics: Petersberg Climate Dialogue • UN Climate Conference • UN General Secretary
Latest E-Books