World Red Cross Day observed on May 8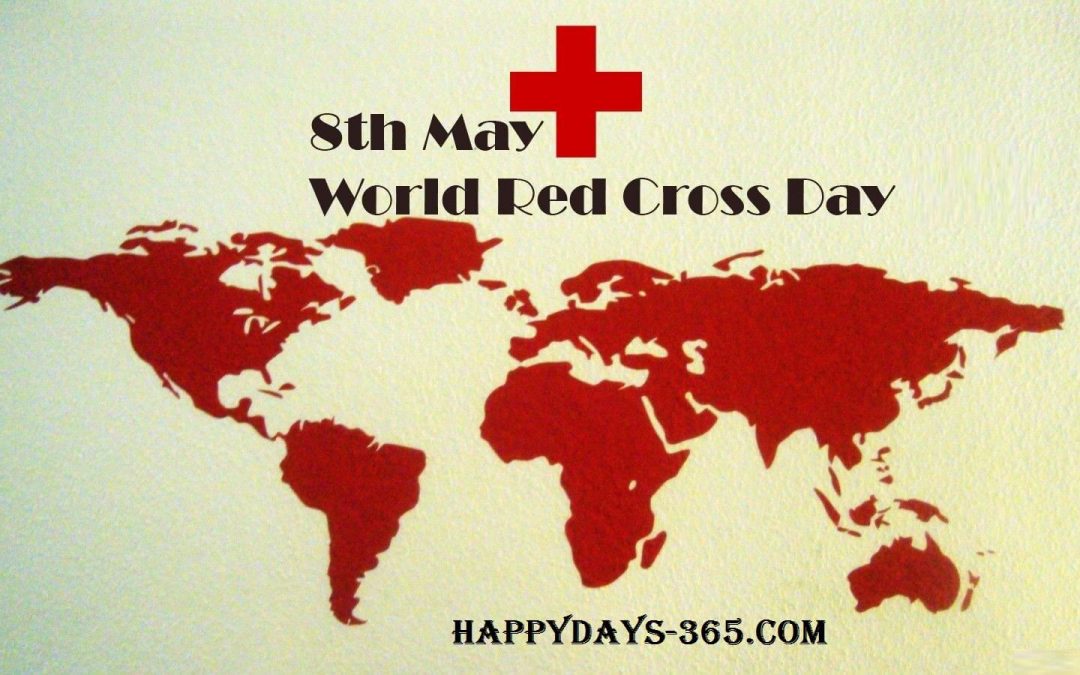 The World Red Cross Day, also known as World Red Cross or Red Crescent Day, is annually observed on May 8. It is celebrated to commemorate birth anniversary of Henri Dunant (born on 8 May 1828), the founder of Red Cross and International Committee of the Red Cross (ICRC).
World Red Cross Day
After second world-war proposal of an annual International Red Cross Day was adopted on May 08, 1948 and it was officially declared as World Red Cross (or Red Crescent Day). Therefore, first Red Cross Day was celebrated in 1948.
It is celebrated annually to reduce suffering of people and enabling them to lead a dignified life.
It is celebrated by Red Cross Organisation's present all over world by helping people with independence, humanity, impartiality, universality, unity and neutrality (these are also fundamental principles of organization).
World Red Cross Day, 2019
Theme for 2019 was "#Love". Through the theme Red Cross celebrated strength and reach of its global network, and contribution of its staff and 11.7 million active volunteers.
It aims to broaden public's understanding of society by highlighting universality and diversity of its work and approach.
It is a gentle gesture to all its volunteers who have made unparalleled contribution to people in distress or need.
About The Red Cross
It is one of world's largest humanitarian organization.
At present there are 189 National Red Cross and Red Crescent Societies globally. It has more than 97 million staff and volunteers.
It is an active participant in various programs and services, including emergency response, community-based health and care, disaster preparedness, first aid training, restoring family contact for disaster victims, and youth and volunteer activities.
So far, it has won three Nobel Peace Prize in year 1917, 1944, and 1963.
Jean Henri Dunant
He was a Swiss businessman whose efforts led to creation of International Committee of the Red Cross (ICRC), adoption of Geneva conventions and creation of iconic Red Cross symbol.
He is first recipient of Nobel Peace Prize.
History of  Red Cross symbol
Henri Dunant witnessed suffering of wounded soldiers abandoned on battlefield of Solferino (in northern Italy) in 1859. On returning to Geneva, he wrote 'A Memory of Solferino'. It was about horrors of war he witnessed and also proposed an organization dedicated to help war wounded.
In February 1863, a five-member committee met to study various Dunant's proposals which included having a 'single distinctive symbol backed by law to indicate respect for army medical services, volunteers with first aid societies and victims of armed conflicts'.
In October 1863, an International Conference convened adopted ten resolutions for establishment of relief societies for wounded soldiers and 'red cross' as uniform distinctive emblem.
Later, in August 1864, a Diplomatic Conference was convened which transformed resolutions adopted in 1863 into treaty rules. It adopted First Geneva Convention which recognized red-cross on a white background as single distinctive emblem.
The Red Cross symbol on a white background is actually an inversion of Swiss flag (with white cross on a red background).
Month: Current Affairs - May, 2019
Category: Important Days & Events Current Affairs
Topics: A Memory of Solferino • First Geneva Convention • International Committee of the Red Cross • Jean Henri Dunant • National Red Cross • Nobel Peace Prize • Red Crescent Day • Red Crescent Societies • World Red Cross
Latest E-Books