World Athletics Council imposes $10 million fine on RusAF for breaching anti-doping rules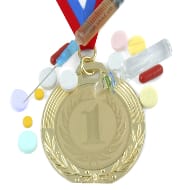 World Athletics Council imposed a USD 10 million on the Athletics Federation of Russia (RusAF) for breaching anti-doping rules.
World Athletics has capped the number of Authorised Neutral Athletes (ANA) allowed to compete in the Tokyo 2020 Olympics and other specified senior events at 10. However, the number of authorised neutral athletes that can compete in international events is not restricted.
Topics: Doping in Russia • Doping in sport • tokyo olympics
Latest E-Books