What is Project Platina?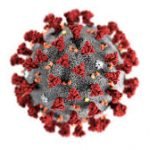 The state government of Maharashtra is launching world's largest plasma therapy trial for COVID-19 patients in the state from June 29, 2020. Dubbed "Project Plasma" the world's largest convalescent plasma therapy project has got approval of Rs. 16.65 Crore from Chief Minister Relief Fund in the state.
Convalescent Plasma Therapy
Convalescent Plasma Therapy (CPT) is an experimental treatment that is being used as next best bet for COVID-19 due to absence of any proved drug or vaccine. The basic premise of this therapy is that the people who have recovered from COVID-19 have antibodies to the disease in their blood. The plasma of the blood of recovered people is called convalescent plasma. According to researchers, this plasma can be given to severe COVID-19 patients to boost their ability to fight the virus. This therapy is useful for the people who are not able to respond the other available treatment options.
About Project Plasma
Under project plasma, the Maharashtra researchers have selected 21 medical colleges in the state. The severe COVID-19 patients will be given two doses of 200ml of plasma recovered from COVID-19 survivors. This treatment will be free of cost.
Category: States Current Affairs
Topics: Convalescent Plasma Therapy • COVID-19 • Maharashtra • Project Platina
Latest E-Books