Union Government and RBI sign agreement to keep inflation below 6%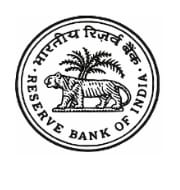 Union Government and the Reserve Bank of India (RBI) have signed an agreement on Monetary Policy Framework in order to move towards the RBI Governor Raghuram Rajan's view of inflation targeting.
Presently, Union Government and RBI give inflation estimates and do not set targets. But as per this agreement government has set a target for RBI to bring down inflation below
6 per cent by January 2016.
4 per cent for financial year and all subsequent years with band of +/- 2 percent.
This agreement mentions that if RBI fails to meet the target, it will
Report to the government with the reasons for the failure to achieve the target.
Propose remedial actions to be taken.
Further estimate the time period within which the failed target would be achieved.
As per the agreement, this Monetary Policy Framework will be monitored by the RBI and it is binding on Union Government to take proactive measures for price control.
This agreement will put in place a framework of a modern monetary policy to meet the challenges of an increasingly complex economy.
Background
The agreement comes in line with the recommendations of the RBI's Urjit Patel committee on inflation targeting aiming to smoothen the monetary policy.
During the budget 2015-16 speech Finance minister Arun Jaitley also had mentioned that government will amend the RBI Act to provide for a Monetary Policy Committee and have a memorandum of understanding with the Reserve Bank.
Month: Current Affairs - March, 2015
Topics: Banking • Current Affairs 2016 • IBPS • Ministry of Finance • RBI
Latest E-Books