Union Cabinet approves advancement of the Budget presentation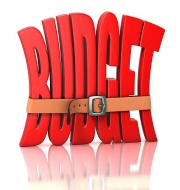 The Union Cabinet has given in principle approval for advancement of the date of Budget presentation from the last day of February to a suitable date.
Besides in another reform relating to budgetary process, Union Cabinet has approved merger of Plan and Non Plan classification in Budget and Accounts.
Advancement of the date of Budget presentation
Benefits
Pave way for early completion of Budget cycle and enable Central Ministries and Departments to ensure better planning and execution of schemes from beginning of financial year.
It will also enable Central Ministries and Departments to ensure better utilize the full working seasons including the first quarter of the year.
It will preclude the need of appropriation through 'Vote on Account'. It will enable implementation of legislative changes in tax and laws for new taxation measures from the beginning of financial year.
Merger of Plan and Non Plan classification in Budget and Accounts
The Union Cabinet also approved proposal of Union Finance Ministry to do away with the Plan and Non-Plan expenditure classification from 2017-18and replace with 'capital and receipt'.
The relevance of plan and non-plan expenditure was lost after the abolition of the Planning Commission.
However Budget will continue earmarking funds for Scheduled Castes Sub-Plan/Tribal Sub-Plan and similarly, the allocations for North Eastern States.
Plan/Non-Plan will help in resolving the following issues
This distinction of expenditure had led to a fragmented view of resource allocation to various schemes.
It had made it difficult to ascertain cost of delivering a service and also to link outlays to outcomes.
It had led to bias in favour of Plan expenditure by Centre as well as the State Governments and had neglected essential expenditures on maintenance of assets and other establishment related expenditures to provide essential social services.
The merger is expected to provide appropriate budgetary framework that will have focus on the capital and revenue expenditure.
Month: Current Affairs - September, 2016
Topics: Budgeting • Cabinet Decisons • Finance • General Budget • National
Latest E-Books