UNICEF report on Child Mortality Rate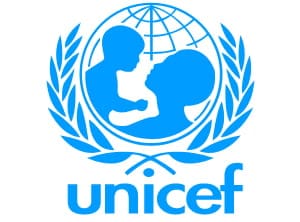 'Levels and Trends in Child Mortality' report was published by United Nations (UN). As per the new estimate on mortality released by UNICEF, the World Health Organization (WHO), the Population Division of the United Nations Department of Economic and Social Affairs and the World Bank Group, the under-five mortality rate (deaths per 1,000 live births) in India has declined to 34 in 2019 from 126 in 1990.
Key findings of the Report
India registered a 4.5 % reduction in under-five mortality between 1990-2019 on yearly basis.
The number of under-five deaths in India have dropped from 3.4 million in 1990 to 824,000 in 2019.
The infant mortality rate in India declined from 89 in 1990 to 28 in 2019.
India and Nigeria accounts for one-third of under five deaths in 2019.
Child mortality deaths under five has dropped from 12.5 million in 1990 to 5.2 million in 2019,
India have witnessed decline in neonatal mortality rate from 57 in 1990 to 22 in 2019.
India accounts for around 22 million neonatal deaths in 1990 which reduced to 522,000 in 2019.
The sex specific under-five deaths have also reduced.

In 1990, under-five mortality rate in males was 122 while In females it stood at 131.
It declined to 34 males in 2019 and 35 females in 2019.

As per the report, 53% of under-five deaths occurred in the sub-Saharan Africa, 28% in central and southern Asia in 2019. In combination, two regions account to 80% of the total under-five deaths in 2019.
India along with Pakistan, Nigeria, Democratic Republic of Congo and Ethiopia contributed to half of the under-five deaths in the world.
United Nations Children's Fund (UNICEF)
The United Nations Children's Fund is a United Nations agency which is responsible for providing humanitarian and developmental assistance to children worldwide. It is headquartered in New York City. UNICEF is working in more than 190 countries to reach out to the most disadvantaged children and adolescents so as to protect the rights of every child.
Child Mortality Rate
It is the mortality of children under the age of five. It is also known as 'under-five mortality rate'. It refers to the probability of death of the child in between their birth five years of age. It is expressed as per 1,000 live births. It also comprises neonatal mortality and infant mortality.
Month: Current Affairs - September, 2020
Category: Reports & Indexes Current Affairs
Topics: Child mortality • child mortality rate • UNICEF • UNICEF India • United Nations
Latest E-Books