Ujjivan Small Finance Bank receives final license from RBI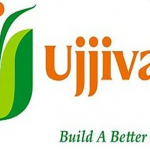 Ujjivan Small Finance Bank Ltd, a subsidiary of Ujjivan Financial Services Ltd has received the final licence from Reserve Bank of India (RBI) to commence its banking operations. With this, the Ujjivan Small Finance Bank became the fourth entity to receive the final licence from RBI after the Capital Small Finance Bank, Equitas Small Finance Bank and Suryoday Microfinance. Ujjivan plans to commence its banking operations in the first-quarter of 2017. All small finance bank licence holders are required to commence their operations by March next year before the lapse of in-principle approval granted by the RBI. As of now only Capital and Equitas have commenced their operations.
Small Finance Banks
As one of the largest financial inclusion initiatives so far; RBI has granted small bank licenses to 10 firms on 16 September 2015. The small finance banks will undertake basic banking activities like accepting deposits and lending to the unbanked sections such as micro business enterprises, small farmers, micro and small industries and unorganised sector entities.
Objective
The objective of small finance banks is to further financial inclusion by providing:
Basic banking facilities to the unbanked and boost their saving habits.
Supply of credit to small business units, small and marginal farmers, micro and small industries and other unorganized sector entities, through high technology-low cost operations.
Scope of activities
The RBI has not put any restriction on the operations of small finance banks. They are meant to provide basic banking facilities for the poor and small businessmen. The business model of the small finance banks is such that they are aimed to serve the small borrowers. Due to this, RBI has shut the door of big business houses from entering into the business of small finance banks.
Minimum Paid-up equity capital
Small Finance Banks should have a minimum capital of Rs. 100 crore and maintain a capital adequacy of 15%. Further, Minimum initial contribution of the promoter to the paid-up capital shall be 40% and they can bring down his holding to 26% in 12 years from commencement of operations. RBI has made listing mandatory once the net worth reaches Rs. 500 crore.
Topics: Bank • Banking • Banking in India • Economy • Finance • Financial inclusion • Financial services • Fincare Small Finance Bank • Microfinance • Reserve Bank of India • Small finance bank • Ujjivan Small Finance Bank
Latest E-Books