UAE Cabinet adopts 'National Strategy for Wellbeing 2031'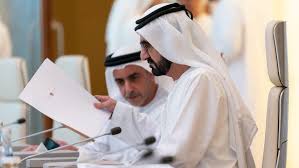 The United Arab Emirates (UAE) Cabinet adopted a National Strategy for Wellbeing 2031 during its meeting at Presidential Palace in Abu Dhabi (UAE Capital).
About National Strategy for Wellbeing 2031
Objectives: The strategy has two pronged objectives as follows:

To make UAE a world leader in quality of life by undertaking various strategic objectives and initiatives.
To promote an integrated concept of wellbeing, thereby supporting vision of UAE Vision 2021 and UAE Centennial 2071.

Focus: on strengthening family ties and working towards improving quality of life in cities across country so as to attract more residents to those areas.
End goal: of 12-year strategy is a developed country, a cohesive society and prosperous individuals.
Chairman: It will be chaired by Sheikh Mohammed bin Rashid Al Maktoum, Vice President, Prime Minister and Ruler of Dubai.
Salient Features
Levels: National Wellbeing Strategy is based on a national framework of three main levels- Individuals, Society and the Country.
Components: It includes 14 key areas and 9 strategic objectives, which includes enhancing people's wellbeing by promoting healthy & active lifestyles and good mental health and adopting positive thinking. Under the strategy 90 new projects will be launched that will target more than 40 priority areas and will improve physical, psychological and digital health of future generations.
National Wellbeing Observatory: One of the most important initiatives in wellbeing strategy is development of first National Wellbeing Observatory, which will support policymaking process.
Tasks undertaken by observatory will include: monitoring a number of indicators of wellbeing in UAE, submitting regular reports to UAE Cabinet, proposing training programmes for government employees and will launch Academy of Wellbeing future generations. In addition to this observatory is also charged with formation of a National Wellbeing Council to manage and coordinate national strategy.
Month: Current Affairs - June, 2019
Topics: Abu Dhabi • Academy of Wellbeing • National Wellbeing Council • National Wellbeing Observatory • Prime Minister and Ruler of Dubai • Sheikh Mohammed bin Rashid Al-Maktoum • UAE Centennial 2071 • UAE National Strategy for Wellbeing 2031 • UAE Vision 2021 • United Arab Emirates
Latest E-Books