Top GKToday's News Headlines – 7 August 2019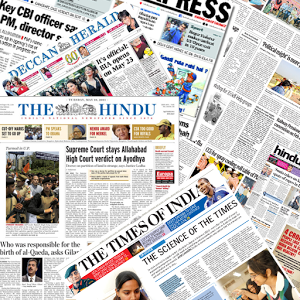 Here are the top News Headlines of 7 August 2019 for all competitive examinations of India.
National Current Affairs
Former Eexternal Affairs Minister Sushma Swaraj passes away.
Lok Sabha passes the Jammu and Kashmir (Reorganisation) Bill, 2019 that bifurcates the state into 2 UTs of J&K and Ladakh
Parliament adopts resolution revoking the special status given to J&K under Article 370 of the Constitution
Parliament passes bill for speedy eviction of unauthorised occupants from got. residential accommodations
Rajya Sabha passes bill to declare four National Institutes of Design in AP, MP, Assam, and Haryana as institutions of national importance
US special envoy to Afghanistan Zalmay Khalilzad meets External Affairs Minister S Jaishankar in New Delhi; apprises him about progress in the Afghan peace process
Eminent educationist Rajalakshmi Parthasarathy, founder of the Padma Seshadri Bala Bhavan (PSBB) Group of Schools, dies in Chennai at 93
Researchers at IIT Guwahati develop hand-held diagnostic device to detect bacteria instantaneously without the need for lab tests
Fifth earth bound orbit-raising manoeuvre for Chandrayaan-2 successfully performed
22nd National Conference on e-Governance 2019 to be held at Shillong on August 8-9, 2019, theme: "Digital India: Success to Excellence"
Lok Sabha adjourned sine die
Economy & Business Current Affairs
BSE Sensex: 36,976.85 (+277.01), NSE Nifty: 10,948.25 (+85.65)
National Handloom Day to be celebrated on August 7
MasterCard launches new online card payment feature Identity Check Express
CONSUMER PROTECTION BILL
Parliament passes Consumer Protection Bill 2019
Replaces Consumer Protection Act, 1986
Provides a mechanism for redressal of consumer complaints
Strict penalties including jail term for adulteration and misleading ads
Celebrities endorsing misleading ads are liable for fine.
International Current Affairs
US labels China a currency manipulator after the country's central bank allowed the yuan to fall against the dollar
Iran unveils 3 new air-to-air missiles named 'Yasin', 'Balaban' and 'Ghaem'
Typhoon Francisco makes landfall in western Japan
Toni Morrison, first black woman to win Nobel literature prize, dies at 88 in US
Sports Current Affairs
International Army Scout Masters Competition in Jaisalmer from August 5 to 16
Category: Today's News Headlines
Latest E-Books