Top Current Affairs – September 15, 2020 (Morning Digest)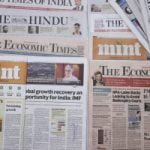 GKToday presents daily digest of Top Current Affairs covering major news updates of the day. Here are the morning updates for Current Affairs of 15 September 2020:
Assisted Reproductive Technology (Regulation) Bill, 2020 introduced in LS
The ART Bill aims to streamline the growing fertility industry. It mandates all fertility clinics and banks in the country to register with a national registering authority and periodically report all procedures undertaken.
Centre bans onion exports
The Union Government has banned export of onions of all varieties due to the possibility of supply shortage in the coming months amid the surge in exports. Between the months of April and July, onion exports increased to 30%, leading to inflation in prices.
India elected as member of Commission on Status of Women
Established in 1946, Commission of Status of Women (CSW) is a body of Economic and Social Council that is dedicated to the promotion of gender equality and women empowerment. India has been elected to be CSW's member from 2021 to 2025.
Shweta Kapila cows recognized as Goan breed
Indian Council of Agricultural Research (ICAR) – National Bureau of Animal Genetic Resources (NBAGR) declared Shweta Kapila cows as Goan breed. These cows are found in Valpoi, Saakeri and some other regions in Goa and they are known to provide more nutritious milk than others.
TRAI calls for regulation of cloud service providers
The Telecom Regulatory Authority of India recommended regulation of cloud service providers (CSPs). It has directed the Department of Telecommunications to initiate the constitution of the first industry-led body in which all CSPs can be members.
US bans exports from Xinjiang
The United States has banned exports of cotton, hair products, computer components and some textiles from Xinjiang Province in China as they were allegedly been made using forced labour.
Telangana passes TS-bPASS Bill
The Telangana State Building Permission Approval and Self-Certification System Bill enables setting up of a self-certification system that mandates citizens to comply with buildings and layout permission rules. While the constructions within 75 sq yards of land just requires registration with the urban local bodies using TS-bPASS, those house constructions that utilises 75-600 sq yards can seek instant permission through the system's self-certification.
Month: Current Affairs - September, 2020
Category: Top Current Affairs - 2020
Latest E-Books