Top Current Affairs – September 15, 2020 (Evening Digest)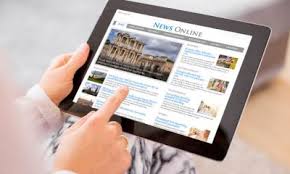 GKToday presents daily digest of Top Current Affairs covering major news updates of the day. Here are the evening updates for Current Affairs of 15 September 2020:
Centre approves Haryana Orbital Rail Corridor Project
The approval was given for the Haryana Orbital Rail Corridor Project from Palwal to Sonipat via Sohna-Manesar-Kharkhauda by the Cabinet Committee on Economic Affairs. Haryana Rail Infrastructure Development Corporation Limited, a joint venture company set up by Railways Ministry, Haryana government and private stakeholders, will implement the project.
Engineers' Day observed on September 15
This day is observed to commemorate the Birth Anniversary of the eminent Indian engineer Bharat Ratna Mokshagundam Viseswaraya, who was popularly known as Sir M.V. He played an important role in various infrastructure projects in the country.
Greenland's largest glarier undergoes rapid melting
The Geological Survey of Denmark and Greenland reported that Arctic's largest remaining ice shelf, 79N, in Northeast Greenland, has lost more than 19 square mile chuck of ice for the second consecutive year. Now, the giant glacier is downsized by 60 square miles in the past 2 decades.
NGOs received Rs.53,000 crore foreign funds in last 3 years
Non-governmental organisations received approximately Rs.53,000 crore foreign funds under the Foreign Contribution Regulation Act between 2016-17 and 2018-19.  There are currently around 22,4000 NGOs registered under FCRA.
China successfully launches 9 satellites from Yellow Sea
Long March 11-HY2, the 10th member of the Long March 11 family, was deployed from a ship in Yellow Sea for the placement of nine Jilin 1 high-resolution Earth-observation satellites. They will be providing remote sensing services for agriculture, forestry, land resources and environment protection.
ADB estimates 9% negative growth of the Indian GDP for FY2020-21
The ADB, in its new report, Asian Development Outlook 2020 Update, has lowered India's gross domestic product forecast to negative 9% for FY2020-21. The earlier projection was 4% for the same period. This is in line with similar projections by other global agencies.
Parliamentary Panel urges scrapping of LTCG tax on startups
The Parliamentary Standing Committee on Finance has proposed series of tax incentives for startups. Among them is the abolition of long-term capital gains (LTCG) tax on investments in startups at least for the next 2 years.
Month: Current Affairs - September, 2020
Category: Top Current Affairs - 2021
Latest E-Books