Top Current Affairs – September 11, 2020 (Morning Digest)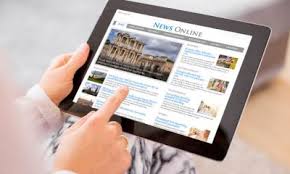 GKToday presents daily digest of Top Current Affairs covering major news updates of the day. Here are the morning updates for Current Affairs of 11 September 2020:
Centre sets up expert committee to study impact of waiving loan interest
The panel, headed by the former CAG Rajiv Mehrishi, would assess the impact of waiving interest payment on loans under moratorium and suggest measures to provide relief for the borrowers.
India slips to 105th position on Global Economic Freedom Index, 2020
Last year, India held the 79th spot in this ranking. The report said that the prospect for increasing economic freedom in India depend on reforms in factor market and in greater openness to international trade. This list was topped by Hong Kong and Singapore.
Global climate crisis to result in billions being displaced by 2050
According to the report, The Institute for Economics and Peace, the global climate crisis could result in more than a billion people being displaced from their homes in the next 3 decade because of economic disasters and armed conflicts.
Rajnath Singh, his French counterpart held talks on cooperation in Indian Ocean
Defence Minister Rajnath Singh and his French counterpart Florence Parly held negotiations during which both sides agreed to enhance cooperation in the Indian Ocean, which is witnessing growing Chinese military presence. The talks were held after Rafale jet induction ceremony at Ambala Air Force station.
India, China agree on 5-point consensus to deescalate border tensions
The two countries agreed on five points to guide their approach to the situation on the Line of Actual Control, including the disengagement of troops and easing tensions. The consensus was reached during talks between Indian and Chinese foreign ministers in Moscow.
Asteroid size of London Eye to fly past Earth on September 14
NASA has said that an asteroid at the size of London Eye is to fly past Earth on September 14. Named 2020 QL2, it is over 120 meters in diameter, making it one of the largest rocks in NEO Earth Close Approaches list.
Chinese military jets penetrates Taiwanese airspace
Chinese military jets penetrated Taiwan's Air Defence Identification Zone for two consecutive days this week during a military exercise. These include SU-30 fighter, J-10 fighter and Y-8 anti-submarine aircraft. This manoeuvre was condemned by the Taiwanese government.
Month: Current Affairs - September, 2020
Category: Top Current Affairs - 2021
Latest E-Books