Top Current Affairs – September 10, 2020 (Morning Digest)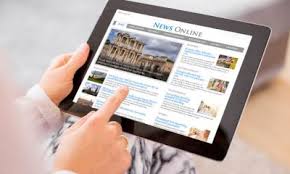 GKToday presents daily digest of Top Current Affairs covering major news updates of the day. Here are the morning updates for Current Affairs of 10 September 2020:
First India-France-Australia trilateral dialogue on Indo-Pacific
Senior officials from the three countries met virtually for the first trilateral dialogue on economic and geostrategic challenges and strengthening cooperation in the Indo-Pacific. The focus was also on the on-going pandemic and related domestic responses.
ICMR clinical trial finds convalescent plasma therapy against COVID-19 to be ineffective
The randomised controlled trials called PLACID Trials were conducted between 22nd April and 14th July at 39 centres across the country. There was not any significant difference in mortality rates between those who received convalescent plasma therapy and those in the control group.
Two-third decline in global animal population in less than half a century
The Living Planet Report 2020 by the World Wildlife Fund revealed that there was an average of two-third decline in the global populations of mammals, birds, amphibians, reptiles and fish in less than half a century. This is said to be contributing to the emergence of zoonotic diseases like COVID-19.
Finance Minister unveils 'Doorstep Banking' services by PSBs
Doorstep Banking, which is a part of the EASE Banking Reforms, aims to provide convenience banking services to the customers at their doorstep via the universal Call Centres, web portal or mobile applications.
AP CM to launch YSR Asara
Andhra Pradesh Chief Minister is to unveil YSR Asara scheme for the self-help groups on September 11. Under this scheme, outstanding loans of SHGs will be reimbursed and Rs.6,345.87 crore will be released for the benefit to more than 7 lakh SHGs.
Foreign ministers of RIC to meet in Moscow
Foreign ministers of Russia, India and China (RIC) will meet in Moscow as a part of Confidence Building Measure (CBM) to deescalate the current Sino-Indian border tensions and to set stage for a bilateral meeting between S Jaishankar and his Chinese counterpart Wang Yi at the Russian capital.
Centre to unveil Electricity (Rights of Consumers) Rules, 2020
These rules will specify standards of performance for ensuring corporate culture in distribution utilities. With this, the consumers will be entitled to a rebate on electricity bills that are not served in time and other compensations from power distribution companies that fail to address grievances like faulty meters and delayed connections.
Month: Current Affairs - September, 2020
Category: Government Schemes Current Affairs • Top Current Affairs - 2021
Latest E-Books