Special Protection Group (SPG)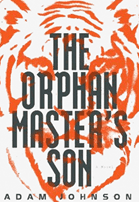 The Special Protection Group (SPG) of India is an armed and armored close protection force operating under the Union of India which was established to provide comprehensive security cover to the Prime Minister of India.
However, after the assassination of former PM Rajiv Gandhi at the hands of the LTTE, the protection cover of the SPG was extended to the former PMs as well.?
What is the SPG?
The SPG is a special force which aims to protect the Prime Minister of India, his immediate family members, the former PMs of India and their family members from external and internal threats.
The protective cover provided by the SPG extends to both within and outside of India.
The SPG was formed in 1988 by an act of the Parliament of India.
The quantum of the security cover is decided by the intelligence agencies like the Intelligence Bureau (IB) and Research & Analysis Wing (RAW) which carry out their periodic assessments of the threat perceptions and make recommendations to the government.?
However, an SPG protectee may choose to decline his status if he so wishes to do do.
The SPG is headed by a Director who is designated as Secretary in the Cabinet Secretariat and is responsible for "the command and supervision" of the SPG.
Conventionally, the director of the SPG is an officer from the Indian Police Service, the officers are drawn from the IPS or the RPF and the personnel is inducted from the Central Armed Police Forces (CAPFs) and the Railway Protection Force (RPF).
Topics: Close Protection • IB • PM • Raw • Security • SPG
Latest E-Books