SC makes national anthem mandatory in cinema halls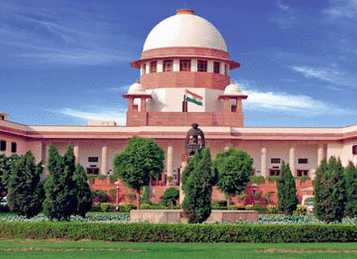 The Supreme Court has ordered cinema halls to mandatorily play the national anthem before every screening and all those present in cinema halls have to "stand up to show respect."
According to SC such practice, will instil a feeling of committed patriotism and nationalism. It should be seen as an opportunity for the public to express their "love for the motherland."
The SC order was given by bench of Justices Dipak Misra and Amitava Roy on a writ petition by Shyam Narayan Chouksey in October 2016.
Petition
The petition had focused on the commercial exploitation of the anthem. It had claimed that the national anthem is sung in various circumstances which are not permissible and can never be countenanced in law. It had referred to the Prevention of Insults to the Prevention of Insults to National Honour Act, 1971 and Article 51 (A) of the Constitution to contend that it was the duty of every person to show respect when the anthem was played. It pointed out that the national anthem was being played under unacceptable circumstances. The petitioner had sought the apex court's intervention to ensure that the protocol laid down in the Prevention of Insults to National Honour Act, 1971 was followed.
Supreme Order
SC took note of Article 51(A) and held that national anthem is a symbol of the constitutional patriotism and national quality. It held that cinemas should also display the national flag on screen when the anthem is played and never play any abridged version of anthem. In order to prevent any kind of disturbance when the anthem is played all doors in a cinema hall should remain closed. It event banned exploitation of national anthem for financial benefit. SC ordered that there should be no dramatisation of the anthem or its inclusion as part of any variety show. The anthem or part of it should not be printed or displayed in places as it is "disgraceful" to its status.
Month: Current Affairs - December, 2016
Topics: Article 51(A) • Entertainment • National • National anthem • Supreme court
Latest E-Books