Sangai tourism festival held in Manipur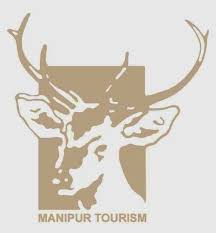 The annual Sangai Festival was celebrated in northeastern state of Manipur. It is grandest festival of state named after state animal, Sangai, the critically endangered brow-antlered deer found only in Manipur. The festival aims to promote Manipur as world class tourism destination. It was inaugurated by Union Defence Minister Nirmala Sitharaman.
Sangai Tourism Festival
Tt was started in 2010 and has grown over years into big platform for Manipur to showcase its rich tradition and culture to the world. It showcases tourism potential of Manipur in field of arts & culture, handloom, handicrafts, indigenous sports, cuisine, music and adventure sports of state etc.
The focus areas of festival reflect Manipur's rich cultural heritage and love for art of various tribes inhabiting state. It also showcases 'Ras Leela', state's classical dance form along with various other folk dance performances like Bamboo dance, Maibi dance, Kabui Naga dance, Lai Haraoba dance, Khamba Thoibi dance etc.
Indigenous sports such as martial arts- Thang Ta (a combination Spear and Sword skills), Mukna Kangjei (game that combines hockey and wrestling), Yubi-Lakpi (game played with greased coconut like rugby) and Sagol Kangjei- Modern Polo (believed to have evolved in Manipur) will be also showcased festival.
Sangai Deer
Sangai Deer (Rucervus eldii) also called the Dancing Deer. It is the state animal of Manipur. Once it was found across Manipur Valley in abundant now only its remaining natural habitat is found in Keibul Lamjao National Park (KLNP), only floating national park in the world. It is listed as critically endangered species by International Union for Conservation of Nature (IUCN). KLNP is floating biomass in Manipur's Loktak Lake. It is known around the world for its unique composition which is made up of biomass vegetation (locally called phumdis) that floats on surface of lake.
Month: Current Affairs - November, 2018
Topics: Art and Culture • Environment • Keibul Lamjao National Park • Manipur • Nirmala Sitharaman • Sangai Deer • Sangai Tourism Festival
Latest E-Books