Rotavac- India's first indigenously developed rotavirus vaccine launched by Government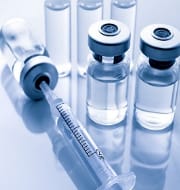 Prime Minister Narendra Modi on 9 March 2015 launched the first indigenously developed and manufactured Rotavirus vaccine- Rotavac.
The vaccine will boost India's efforts to combat infant mortality due to diarrhoea. This is the third such vaccine available globally against Rotavirus.
Development of Rotavac
Rotavac vaccine was developed under the joint collaboration between India and the United States in the area of medical research.
It was developed under the public-private partnership (PPP) model that involved Union Ministry of Science and Technology, institutions of the US Government and NGOs in India supported by the Bill and Melinda Gates Foundation.
Union Government had funded the basic research in educational and scientific along with US's National Institute of Health. While the Bharat Biotech India Limited (BBIL) and the Gates Foundation had contributed towards vaccine development and testing.
BBIL was selected for vaccine development by the India-U.S. Vaccine Action Programme (VAP) in 1997-1998 by the standard government procedures.
BBIL, the manufacturer of vaccine has given undertaking to keep the cost of the vaccine at US$ 1 per dose, thus making it cheapest vaccine available globally.
About Rotavirus
It is a most common causative agent of moderate-to-severe diarrhoea (MSD) among infants below 11 months age group in India.
Spreads from person to person due to bacterial and parasiting agents that are primarily transmitted through contaminated food or water.
In India, diarrhoea caused by rotavirus, kills nearly 80 thousand children under the age of 5 years and up to 10 lakh hospitalizations each year.
Month: Current Affairs - March, 2015
Topics: Current Affairs - 2017 • Current Affairs 2016 • Diseases • Health • India United States
Latest E-Books