RBI extends period of enhanced Prepaid Payment Instruments limit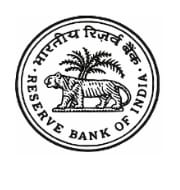 The Reserve Bank of India (RBI) has extended the period of enhanced Prepaid Payment Instruments (PPI) limit of Rs 20,000 as part of efforts to promote digital payments. The limit has been extended till the completion of review of the PPI guidelines.
However, the balance in such PPIs cannot exceed Rs 20,000 at any point of time and the merchants can transfer funds from such PPIs to their own linked bank accounts up to Rs 50,000 per month, without any limit per transaction.
About PPI
PPIs are methods that facilitate purchase of goods and services against the value stored on such prepaid instruments. These instruments can be issued as online wallets, mobile accounts, mobile wallets, smart cards, magnetic stripe cards, internet accounts, paper vouchers and any such instruments used to access the prepaid amount. The value stored on such instruments represents the value paid for by the holder, by debit, by cash to a bank account or by credit card.At present, 47 non-bank entities and 45 banks are operating payment systems for PPI.
Month: Current Affairs - December, 2016
Latest E-Books