RBI asks ARCs to have a minimum net corpus of Rs100 crore by 2019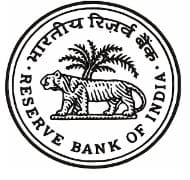 The Reserve Bank of India (RBI) has asked all the existing asset reconstruction companies (ARCs) to have a minimum net owned fund (NOF) of Rs100 crore by March 2019. This decision has been taken by RBI in accordance with its last bi-monthly monetary policy in which it had proposed to stipulate a minimum NOF of Rs100 crore taking into consideration the enhanced role and greater cash based transactions carried out by ARCs.
As per amended SARFAESI Act, 2016, ARCs cannot carry on the business of securitisation or asset reconstruction without having NOF of not less than Rs 2 crore or any other amount stipulated by the RBI. As per the notification of RBI,
the existing ARCs not meeting the minimum NOF criteria need to achieve the minimum NOF of Rs100 crore latest by 31 March 2019.
Asset Reconstruction companies (ARCs)
ARC is a company registered under Section 3 of the Securitization and reconstruction of Financial Assets and Enforcement of Security Interest (SARFAESI) Act, 2002. ARCs are regulated by the RBI. They are the specialised agencies with a main role of resolving the stressed assets issue of the Indian banking system. They are involved in buying bad loans from Indian banks to turn them around.
ARCs are similar to the asset management companies present in countries like Malaysia, Korea and several other countries. Narsimham Committee – II (1998) proposed setting up of ARCs on the similar lines with that of asset management companies present globally. The main advantage of ARCs is they help the banks to concentrate on normal banking operations rather than dealing with stressed assets
Month: Current Affairs - May, 2017
Topics: Banking • IBPS • National • RBI
Latest E-Books