PM releases commemorative coin and stamp on Sikh Guru Gobind Singh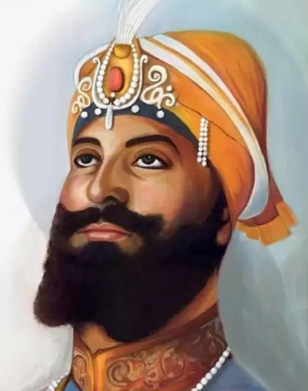 Prime Minister Narendra Modi released a commemorative coin and stamp on Guru Gobind Singh to mark the 350th birth anniversary. On the occasion, Prime Minister Modi underlined the role of Guru Gobind Singh in uniting the country through Khalsa sect.
Commemorative Coin
Rs 350 commemorative Coin with the standard weight of 35 gram will have 50 per cent silver, 40 per cent copper and 5 per cent each of nickel and zinc. The front side of the coin bears the rupee symbol and denominational value '350' in international numerals below the Lion Capital. The reverse side bears the picture of "Takht Shri Harimandir Ji Patna Sahib" in the centre and the years '1666' and '2016' in international numerals will be on the left and right periphery of the coin.

Guru Gobind Singh
Guru Gobind Singh was the tenth and last of the human Gurus of Sikhism. He became Guru at the age of 9 in 1675 after the martyrdom of his father, the ninth Guru, Guru Tegh Bahadur.
Guru Gobind Singh played a vital role in moulding the Sikh religion into its present shape, with the institution of the Khalsa fraternity, and the completion of the sacred scripture, the Guru Granth Sahib.
Guru Gobind Singh lost his four sons died during his lifetime two in battle and two executed by the Mughal army. Later he himself declared Guru Granth Sahib as the next and perpetual Guru of the Sikhs before leaving his mortal body in 1708.
Khalsa Sect
After the martyrdom of his father, Guru Tegh Bahadur, Guru Gobind Singh had declared that he would create such a Panth which would challenge the tyrant rulers in every walk of life to restore justice, equality and peace for all of mankind. This led to the institution of the Khalsa Sect.
He infused the dual spirit of a saint and a soldier in the minds and hearts of the Khalsa sect followers to fight oppression in order to restore righteousness (Dharma) and to uplift the down-trodden people in this world.
He introduced the 5Ks, of the Khalsa: Kesh (uncut hair), Kangha( wooden comb), Kara( iron or steel bracelet worn on the wrist), Kirpan (sword or dagger) and Kacchera (short breeches).
Category: Art & Culture Current Affairs
Topics: 350th birth anniversary • Commemorative coin • Commemorative stamp • Guru Gobind Singh • Guru Granth Sahib • Guru Tegh Bahadur • Kaccheera • Kangaha • Kara • Kesh • Khalsa sect • Kirpan • Takht Shri Harimandir Ji Patna Sahib
Latest E-Books