PFDA prohibits online supply of food from FBOs without hygiene rating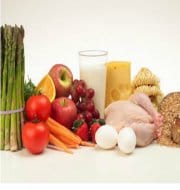 The Punjab Food and Drug Administration (PFDA) recently announced that the state has prohibited the online supply of food without hygiene rating from food business operators (FBOs).
The state government has also prohibited the online food supply aggregators (OFSAs) from sourcing the food without rating, from FBOs. It was also announced that the prohibition orders would be effective in the state from April 30, for the period of one year.
Topics: Food safety • Foods • Punjab
Latest E-Books