Odisha tagged with Maharashtra under Ek Bharat Shreshtha Bharat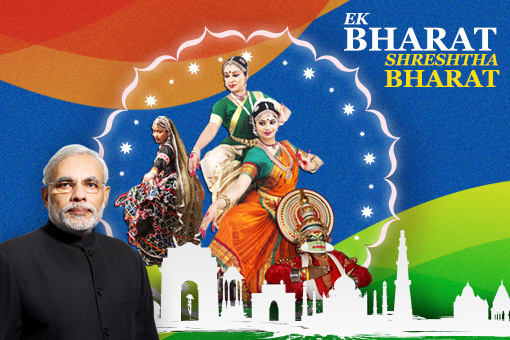 As part of Union Government's 'Ek Bharat, Shreshtha Bharat' initiative, the state of Odisha is tagged with Maharashtra to organize different programmes to promote art, culture and tourism of their respective states.
Accordingly, a large contingent of Maharashtra will be hosted by Bhubaneswar (Odisha capital) to showcase the culture and art of Maharashtra. At the 4 day event Maharashtra's cultural groups will perform traditional dances like Povada, Lavani, Tamasha and will also offer traditional songs, which will strengthen the ties between the citizens of two states. Similarly Odisha Government will hold a similar program in Maharashtra like as Cycle Rally will be undertaken from Nagpur to Puri.
What is Ek Bharat, Shreshtha Bharat?
It is an initiative of Union Government to pay tribute to Sardar Patel, who played a key role in integrating the nation, for his great contributions to the nation. The exchange programme is being run at behest NITI Aayog.
The initiative seeks to build bonds between people of different states of India. The programme is giving boost to existing cultural connect between different parts of e country and enhancing interaction between people living in different states.
About Odisha's Culture Heritage
Odisha is also known as Utkala which literally means 'the land of excellent art and culture.' The state has been a home for exemplary endeavour in t field of art, sculpture, craft, as well as architecture for more than 2000 years. The land is blessed with nature's beauty and has encouraged many musicians, dancers, artists, and craftsmen to create their finest works.
Odisha boasts of a glorious history and rich cultural heritage and tradition with splendid varieties of art forms and enchanting monuments including ancient caves, sculptures and skillfully built temples. The Sun temple at Konark and Jagannath temple at Puri continue to remind the world of Odisha's proud past.
Category: Art & Culture Current Affairs
Topics: Ek Bharat Shreshtha Bharat • Maharashtra • NITI Aayog • Odisha • Sardar Patel
Latest E-Books