News Highlights: August 16-17, 2020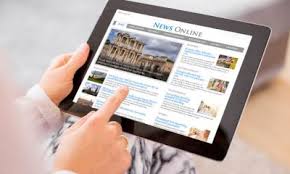 BRICS Anti-Drug Working Group Meeting
The 4th Session of the BRICS Anti-Drug Working Group was chaired by Russia and was held through video conference. Shri Rakesh Asthana, DG of Narcotics Control Bureau headed the Indian delegation. Misuse of darknet and technologies for drug trafficking was the main theme.
MS Dhoni announces retirement:
India's most successful cricket captain, Mahendra Singh Dhoni, has recently announced his retirement from international cricket. Under Dhoni's Captainship, India had won three ICC trophies namely 2007 T20 World Cup, 2011ODI World Cup and the 2013 ICC Champions Trophy.
Bangladesh observed National Mourning Day
Bangladesh observed National Mourning Day on August 15, to mark the 45th anniversary of the assassination of its founder President Sheikh Mujibur Rahman. On the same day in the year 1975, the leader also called as 'Bangabandhu' was assassinated along with this family members.
Lewis Hamilton wins the Spanish Grand Prix
British Racing Driver Lewis Hamilton has recently won the Spanish Grand Prix tournament and registered his fourth win of the season. Red Bull driver Verstappen finished second while Valtteri Bottas finished third.
NCC to be expanded across border and coastal districts
Union Defence Minister Rajnath Singh has approved the proposal of the National Cadet Corps (NCC) to be expanded across 173 border and coastal districts. As many as 1 lakh cadets from the area will be inducted to the NCC with Girl cadets covering one-third of the count.
India sends technical response team and equipment to Mauritius to tackle oil-spill
India has recently dispatched over 30 tonnes of technical equipment and material to Mauritius to handle the 1000 tonne-oil spill crisis that occurred on its south-east coast. A 10-member specially trained team of Indian Coast Guard (ICG) personnel were also deployed to the island country.
UK launches £3 million "Innovation Challenge Fund" in India
The UK Government has launched a £3 million "Innovation Challenge Fund" in India. It is aimed to support scientists in academic arena and industry to fight the COVID-19 pandemic and climate change. Over 12 grants are expected to be awarded.
General election of New Zealand postponed to October 17
The Prime Minister of New Zealand Jacinda Ardern announced that the General election of the country is postponed by four weeks to October 17. This decision has been taken due to the impact of the Covid-19 pandemic. As per the country's law, Elections are to be held before November 21.
Indian Railways is building World's tallest Pier Bridge in Manipur
The Indian Railways is constructing the world's tallest pier bridge in Manipur, across river Ijai. The height of the bridge will be 141 meters and its estimated outlay is Rs 280 crore. The bridge is being built at Marangching village and will be completed by March 2022.
Quality control Lab for Sea food export opened at Porbandar, Gujarat
Marine Products Export Development Authority (MPEDA) has set up a Quality Control Laboratory for Sea food export at Porbandar in Gujarat. It will help seafood processors and exporters to ensure product safety aligned with international regulatory standards.
Malaysia discovers a more powerful coronavirus strain
Malaysian researchers have detected a new strain of the coronavirus which is claimed to be 10 times more infectious. Called as D614G, the mutation was found in two clusters originated from India and Philippines. WHO said that there is no evidence that the strain leads to a deadlier disease.
BRO built a 180-feet bailey bridge connecting 20 villages of Uttarakhand
Border Roads Organisation (BRO) has constructed a 180-feet bailey bridge in Pithoragarh district of Uttarakhand. After the original concrete bridge was damaged due to a flood, BRO has built a new bridge in less than three weeks amidst rains and landslides.
Month: Current Affairs - August, 2020
Category: Top Current Affairs - 2021
Latest E-Books