National Health Agency to be restructured as National Health Authority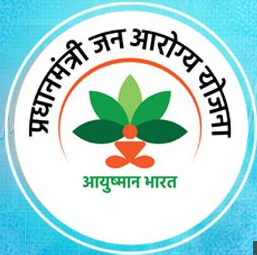 The Union Cabinet headed by Prime Minister Modi has approved the restructuring of existing National Health Agency as National Health Authority. The existing society, "National Health Agency" has been dissolved and it is now restructured as an Authority to effectively the implement Pradhan Mantri – Jan Arogya Yojana (PM-JAY).
The National Health Authority would be empowered with full autonomy, accountability and the mandate to implement PM-JAY through an efficient, effective and transparent decision-making process by aligning the accountability with responsibility.
Why the Authority has been constituted?
The reasons for restructuring as an authority are:
To enable faster decision-making.
Replacing the multi-layered structure with a simplified structure.
Authority will be able to specify treatment protocols and enforce their compliance.
The Authority with a stronger mandate would be able to prevent, detect and control frauds, abuse and redress grievances, thus resulting in the reduction of leakages.
The National Health Authority would be chaired by Union Health Minister and have representation from the Government and domain experts.
Pradhan Mantri – Jan Arogya Yojana (PM-JAY)
Pradhan Mantri – Jan Arogya Yojana (PM-JAY) is a scheme of the government under Ayushman Bharat. The scheme aims to reduce the financial burden on poor and vulnerable groups arising out of catastrophic hospital episodes and ensure their access to quality health services was conceived. It also seeks to accelerate India's progress towards the achievement of Universal Health Coverage (UHC) and Sustainable Development Goal – 3 (SDG3).
Under the scheme about 10.74 crore poor, deprived rural families and identified occupational categories of urban workers' families as per the latest Socio-Economic Caste Census (SECC) data (approx. 50 crore beneficiaries) will have health benefit cover of Rs. 500,000 per family per year at free of cost. The health benefit cover includes more than  1,350 medical packages covering surgery, medical and daycare treatments, cost of medicines and diagnostics.
Month: Current Affairs - January, 2019
Topics: Ayushman bharat • National Health Agency • National Health Authority • PM-JAY • pradhan mantri jan arogya yojana • Union Health Minister
Latest E-Books